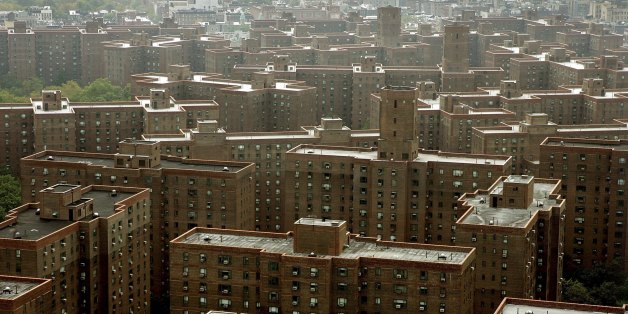 Rory Denis has been living in his East Village building since 1979 and he does not have plans to move anytime soon, even if that means having to go to court just to get the water to turn on.
Despite renovations to the East 6th Street building he has long called home, 64-year-old Denis is refusing to leave his rent-stabilized apartment. Denis told CBS, "I have nowhere to go. I'd literally be homeless if I did. This is my home and I have memories here."
According to the contractor of the project, Esteban Vazquez, the landlord could potentially charge $2,500 per month for each apartment post-renovation. While he sympathizes with Denis' situation, Vazquez says his refusal to vacate is creating a construction nightmare.
Denis said that he would not be able to afford the rent-hike after the building is updated and he is unable and unwilling to leave his apartment during the construction, so he is living amidst the sawdust and various construction milieu.
Vazquez offered to put Denis up in a different apartment during the construction, but Denis still refuses to leave. "He insists on being here," Vazquez said according to a CBS Report.
It is unclear how much Denis currently pays for his apartment.
The city is currently in the process of creating 165,000 units of affordable housing, but as landlords left subsidized programs, the city saw a major loss in low-rent apartments.
The previously regulated homes quickly soared to market rates.
In a WNYC series, "New York Remade: The Bloomberg Years," researchers found that in neighborhoods like Harlem property values have increased by 222 percent during the Bloomberg adminisration.
Because 46 percent of New Yorkers are classified as "near poor," most residents cannot pay such steep increases without falling into the "severely rent burdened" category, which refers to families and individuals who are forced to spend more than half of their monthly income on rent.