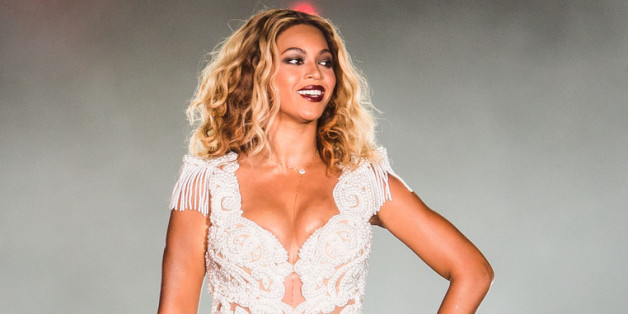 A copy of an alleged rider from one of Beyonce's video shoots might leave some divided on whether the superstar's requests are diva-minded or simply darling.
InTouch magazine claims to have obtained a copy of the rider from one of Beyonce's recent shoots that lists the things she wants in her dressing room during production.
Along with good lighting, lots of space and a room temperature of 72 degrees, the songstress reportedly asks that all designated rooms be "babyproofed," presumably so that little Blue Ivy can accompany her safely. (Aww!)
The list also requests grapefruit-scented candles (preferably Jo Malone), white furniture, two bars of Irish spring soap and a blender. In addition, there's a "no-camera policy" on set.
Either Beyonce is very particular about her settings, or she just wants to make sure things are safe and citrus-y for her and her baby girl.
This isn't the first time demands made by the "Run the World (Girls)" singer have made headlines. In May, a supposed copy of the tour rider from her Mrs. Carter Show World Tour was obtained by the United Kingdom's Daily Star. The list included requests for hand-carved ice balls to cool her throat and red toilet paper in the bathrooms.
Before the Super Bowl Halftime Show earlier this year, the gossip mill churned out claims that Beyonce was demanding ridiculous things like a $1 million nursery for Blue Ivy and $600,000 worth of cigars for Jay Z. The NFL eventually quashed those claims.
Whether or not the most recent rider is legitimate is left up for debate. However, it does closely resemble a rider from 2004, when Beyonce sang the National Anthem at the Super Bowl at Houston's Reliant Stadium. Back then, she asked for a room temperature of 78 degrees, rose-scented candles and juicy baked chicken.
RELATED ON HUFFPOST:
PHOTO GALLERIES
Queen Bey!