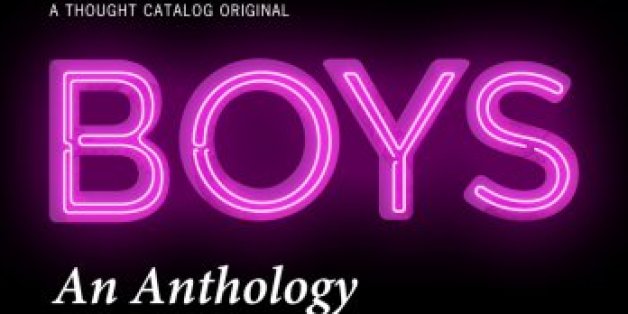 Are you curious about the lives and experiences of gay, queer and trans-identifying men around the world -- including some of the top men working in LGBT media?
BOYS is a new anthology published by Thought Catalog Books that chronicles "a collaborative effort among an array of writers that challenges the reader to reimagine the meaning of being a boy in today's world. The anthology explores lives of gay, queer, and trans men from different parts of the world."
The editors of this anthology will take part in a Google Hangout on Thursday at 2pm ET with several of the book's contributors. The Hangout is taking place in conjunction with GLAAD's Spirit Day -- an effort to raise awareness and visibility surrounding bullied LGBT youth.
Those taking part in the Google Hangout include BOYS editors Zach Stafford and Nico Lang, HuffPost Gay Voices editor Noah Michelson, NYC-based activist and writer Alok Vaid-Menon, and founder of Hello Mr. magazine Ryan Fitzgibbon -- all contributors to the anthology.
Michelson's piece, titled "Pages From The Penis Book: My (Possibly Shocking) Sexual Life As A Child," will be featured on HuffPost Gay Voices tomorrow in anticipation of the Google Hangout. Be sure to check back tomorrow for this exclusive preview of BOYS, and click here to learn more about other contributors.
All proceeds from the sale of BOYS will go to Lambda Literary Foundation in an effort to support LGBT literature and writers. BOYS will be available as an ebook on Halloween and in print soon after that.
Interested in taking part in the hangout? You can RSVP and then watch the Google Hangout here. If you have questions for the contributors, ask them before the Hangout using the hashtag #BOYShangout on Twitter and Facebook.