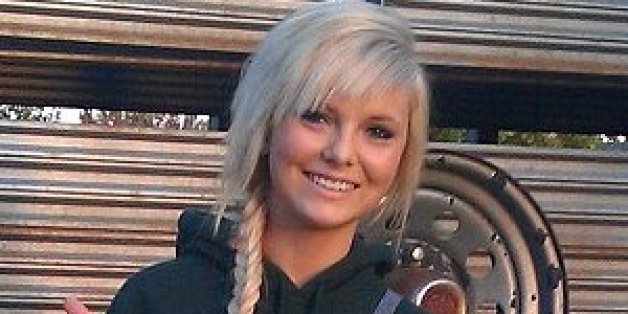 The same Missouri prosecutor who closed the case of a 14-year-old girl allegedly raped by a high school football player announced Wednesday that he will appoint a special prosecutor to review the investigation.
"I have asked the court to appoint a special prosecuting attorney to conduct an independent review of the facts and determine whether to refile charges," Nodaway County Prosecutor Attorney Robert Rice said. This comes amid a public outcry to reopen the case.
Rice dropped the charges against two 17-year-old Maryville High School students in March 2012, two months after the alleged assault of Daisy Coleman. At the press conference outside the county courthouse, he insisted that the alleged victim and her mother did not cooperate in the investigation. Daisy's mother maintains that she and her daughter did cooperate.
Asked what he would say to the Coleman family following the national attention thrust on them, Rice said, "I don't have anything to say to them."
On Saturday, the Kansas City Star published a 4,000-word feature recounting the "Nightmare in Maryville." The story captured national attention by questioning how the case was handled and highlighting one of the suspects' family political connections.
Pressure mounted from Missouri politicians, grassroots demonstrators and hacktivists associated with Anonymous leading up to the prosecuting attorney's address. On Tuesday, Lt. Gov. Peter Kinder released a statement urging Rice, as well as the Missouri attorney general, to revisit the case.
"I call on Attorney General [Chris] Koster and prosecutor Rice to join me in asking that the Circuit Court convene a grand jury to review all the evidence, hear all witnesses, and issue a decision as to whether charges should ensue," Kinder said.
In a 6 p.m. press conference, Maryville City Manager Greg McClain stated that the city supports the decision to review the facts of the case. Characterizing the case as an "unfortunate incident that cast a shadow over all of our community," McClain said he hopes to find a solution "that will allow healing for all involved."
The city manager also clarified that the City of Maryville was not involved in the original investigation, which took place at the county level.
ALSO ON HUFFPOST:
PHOTO GALLERIES
Daisy Coleman