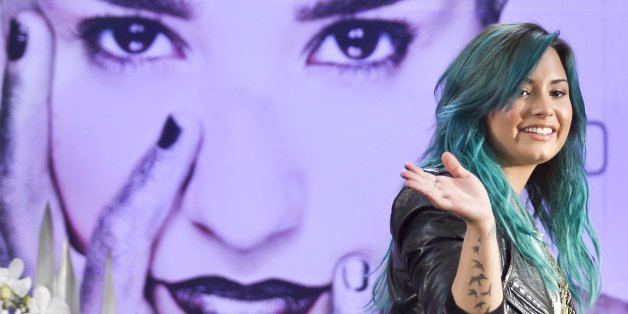 Flossing her famous blue hair and a hardcore rocker ensemble, Demi drew huge cheers from the local residents. She also showed off her love of old school music, posing in a vintage Led Zeppelin tee.
Interestingly enough, Lovato has seemed to buddy up with several famous locals throughout her Latin American adventure. Just a few days back, she was photographed with ex-RBD'er Dulce Maria.
Also on HuffPost:
5 Things You Didn't Know About Demi Lovato
SUBSCRIBE AND FOLLOW
Get top stories and blog posts emailed to me each day. Newsletters may offer personalized content or advertisements.
Learn more