South Korea's new cops are looking rather dapper.
The country's latest batch of law enforcers, officially known as "tourist police," were formed to protect tourists from getting ripped off in the nation's capital, Seoul. But their uniforms, styled by superstar Psy's costume designer, are attracting the most attention.
(Story continues below.)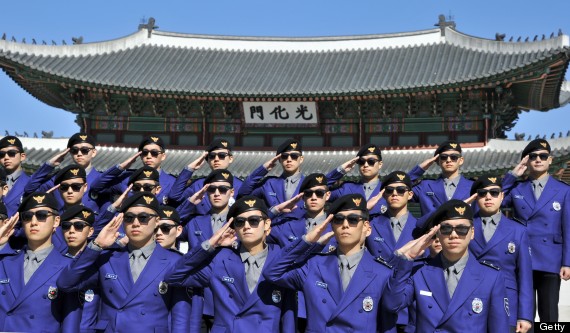 The South Korean pop star rose to global prominence in 2012, propelled by his smash hit, "Gangnam Style." In a music video produced for the song, Psy wears a variety of fashion-forward outfits, including dark glasses and suits, all similar to the new police force's attire.
"The tourist police wasn't created because this country is unsafe," cautioned the Korea Tourism Organization President Lee Charm to Agence France-Presse; instead, they are "ambassadors who promote how safe this country is."
A media release from the Korea Tourism Organization reports the tourism police are versed in English, Japanese and Chinese and will specifically target "overcharging merchants and taxi drivers."
(Story continues below.)

ALSO ON HUFFPOST:
PHOTO GALLERIES
Celebrity Tourism Ads