The first trailer for Wes Anderson's "The Grand Budapest Hotel" arrived on Thursday, closing out a week of Anderson-y goodness that saw the debut of the new film's first poster (check it out below) and an announcement about its official release date (March 7, 2014). Starring Ralph Fiennes, Bill Murray, Edward Norton, Owen Wilson, Tilda Swinton, Jude Law, Adrien Brody, Harvey Keitel, Jason Schwartzman, Willem Dafoe, Jeff Goldblum, Mathieu Amalric, F. Murray Abraham, Bob Balaban, Lea Seydoux and Saoirse Ronan, "Grand Budapest Hotel" is about the friendship between a concierge (Fiennes) and his protege (newcomer Tony Revolori). Judging by the teaser, Wes Anderson made his own version of "Clue," which is perfect. Watch the first "Grand Budapest Hotel" trailer below.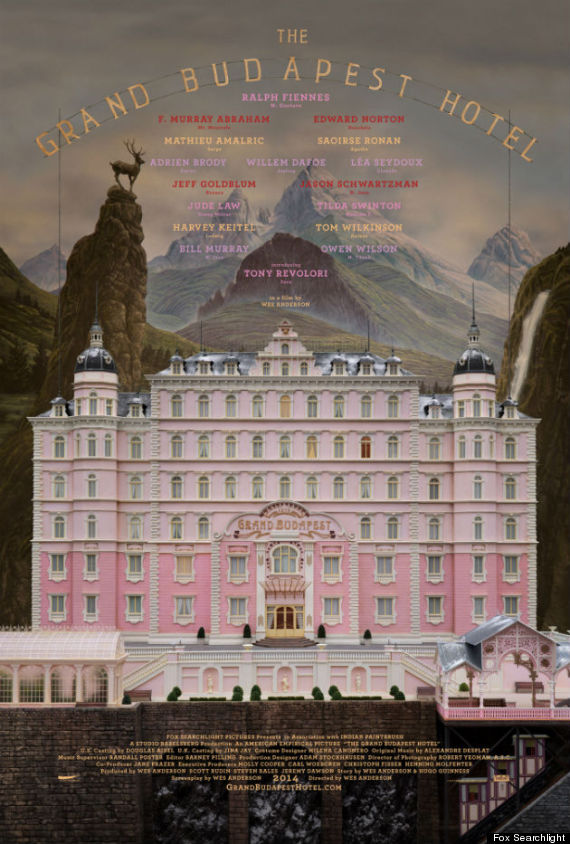 SUBSCRIBE AND FOLLOW
Get top stories and blog posts emailed to me each day. Newsletters may offer personalized content or advertisements.
Learn more