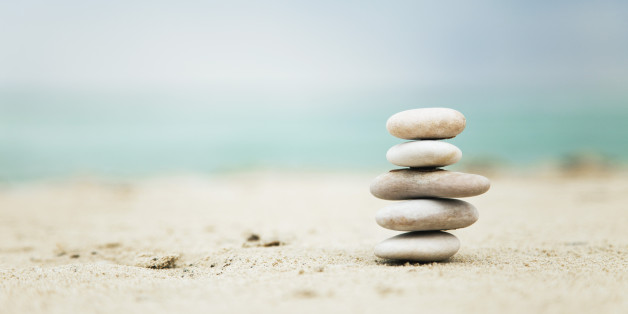 The stress and strain of constantly being connected can sometimes take your life -- and your well-being -- of course. GPS For The Soul can help you find your way back to balance.
GPS Guides are our way of showing you what has relieved others' stress in the hopes that you will be able to identify solutions that work for you. We all have de-stressing "secret weapons" that we pull out in times of tension or anxiety, whether they be photos that relax us or make us smile, songs that bring us back to our heart, quotes or poems that create a feeling of harmony, or meditative exercises that help us find a sense of silence and calm. We encourage you to look at the GPS Guide below, visit our other GPS Guides here, and share with us your own personal tips for finding peace, balance and tranquility.
It's no secret that the benefits of meditation go beyond a few moments of calm -- the practice has been linked to lower blood pressure, reduced severity of a cold and even positive changes in the brain.
While a meditation practice can be done anywhere, finding a sacred space adds to the experience. Whether it's in your home or in a quiet park, finding a place that relaxes you is crucial to the process. Check out the photos below of 10 enchanting places we wish we could go to meditate, and take a moment out of your busy day to cultivate some inner zen.
PHOTO GALLERIES
Enchanting Meditation Spots
For more GPS Guides, click here.