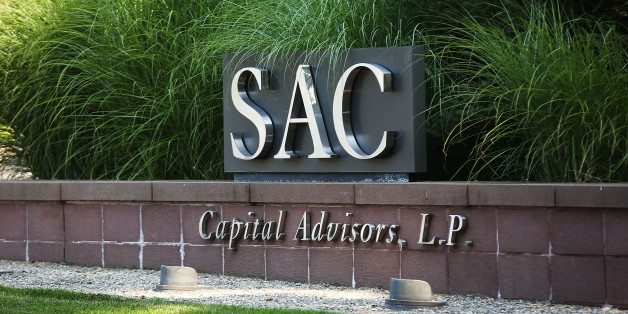 NEW YORK, Oct 17 (Reuters) - Steven A. Cohen's SAC Capital Advisors and U.S. prosecutors have agreed in principle on a penalty of at least $1 billion to settle a criminal insider trading investigation against the hedge fund, the Wall Street Journal reported on Thursday.
The potential settlement would give Cohen's firm credit for agreeing to pay more than $600 million to settle a civil lawsuit filed earlier this year against the firm by the U.S. Securities and Exchange Commission, the newspaper reported.
Reuters and other news organizations have previously reported that Cohen and prosecutors were negotiating a potential settlement of up to $2 billion. Reuters has reported that Cohen has told associates he has wanted to settle the criminal case against his firm and put the matter behind him.
Spokesmen for the prosecutors and SAC Capital declined to comment.
The WSJ said that the hedge fund and prosecutors have yet to resolve other issues such as whether the firm will admit any wrongdoing and whether Cohen may be prohibited from managing money for outside investors.
SAC Capital is in the process of returning much of the $5 billion in outside money it manages for others. About $6 billion of the firm's money belongs to Cohen and his employees.
This summer, U.S. prosecutors indicted the billionaire's firm, saying SAC fostered a culture where employees flouted the law and were encouraged to tap their personal networks of contacts for inside information about publicly traded companies. (Reporting by Katya Wachtel and Matthew Goldstein; Editing by Leslie Gevirtz)
ALSO ON HUFFPOST:
PHOTO GALLERIES
10 Bankers Behind Bars