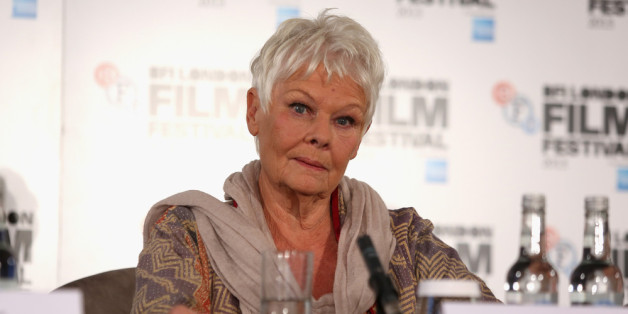 The Weinstein Company is launching another campaign to fight a rating for one of its movies, this time centering on the forthcoming Judi Dench vehicle "Philomena."
According to THR, the Oscar contender contains two non-sexual uses of the the f-word, which the Motion Picture Association of America's Classification and Ratings Administration automatically deems worthy of an R rating. The Weinstein Company bid for an exemption but was denied; the studio will now file an official appeal for the rating. "Philomena" is the story of a woman (Dench) who seeks out the illegitimate son she was forced to give up years ago. The film has been largely praised by critics, and Dench remains a near lock for a Best Actress Oscar nomination.
This, of course, isn't the first time The Weinstein Company ran up against the ratings board. A similar situation arose regarding the 2011 documentary "Bully," which first received an R rating due to profanity. Because the studio wanted kids to see the movie's anti-bullying message, it released the film with an "unrated" classification before editing out the f-words to qualify as PG-13.
Best Picture winner "The King's Speech," also released by The Weinstein Company, faced a similar fate. (It contained a sequence of swear words, but was otherwise safe for all-ages viewing.) TWC brought about criticism that the ratings board would assign PG-13 labels to ultra-violent movies -- recent examples of which would include "Man of Steel" and "The Lone Ranger" -- while ones with strong messages were slapped with "R" distinctions based on their use of profanity. Weinstein flirted with editing the film so it would qualify as PG-13, but director Tom Hooper refused, and the studio eventually released a second version that fit the family-friendly bill.
For more on the ratings contention surrounding "Philomena," head over to THR.
PHOTO GALLERIES
Fall Movie Preview 2013