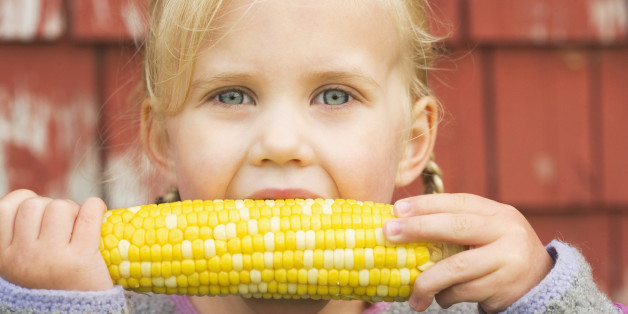 Tonight, let's talk about what we can all do to stay informed about the food we eat. For more information, check out the recent film "GMO OMG," which shows one father's journey to understand the role GMOs play in our lives.
Questions for discussion:

How much do you already know about GMOs?
What do you think are the pros and cons of GMOs?
Do you think food manufacturers should have to tell people if there are GMOs in their food?
In her cookbook, The Family Dinner, Laurie David talks about the importance of families making a ritual of sitting down to dinner together, and how family dinners offer a great opportunity for meaningful discussions about the day's news. "Dinner," she says, "is as much about digestible conversation as it is about delicious food."
We couldn't agree more. So HuffPost has joined with Laurie and every Friday afternoon, just in time for dinner, our editors highlight one of the most compelling news stories of the week -- stories that will spark a lively discussion among the whole family.
Earlier on HuffPost:
Facts About Childhood Obesity
SUBSCRIBE AND FOLLOW
Get top stories and blog posts emailed to me each day. Newsletters may offer personalized content or advertisements.
Learn more