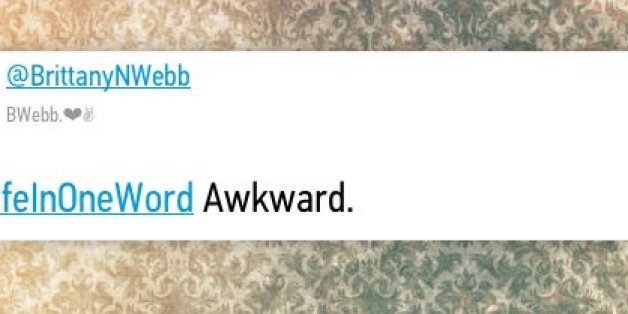 "The Trending 20" is a regular series where we round up interesting, informative and hilarious tweets from worldwide Twitter trending topics, fueled by young tweeters on the interwebs. Have one to submit? Give us a shout @HuffPostTeen.
You've probably heard more than once that your high school years can feel like an emotional roller coaster, and as cheesy as it may sound, it's a valid metaphor. One minute you're on cloud nine headed to homecoming with your crush and the next, you're up all night stressing about that upcoming bio midterm. Though it seems nearly impossible to sum up these feelings using just one word, the Twitterverse was up for the challenge when #MyLifeInOneWord was trending on the social site.
From "awkward" to "awesome" (and everything in between), scroll down below to see the one word teens would use to describe their lives. Share your own additions in the comments or tweet @HuffPostTeen!