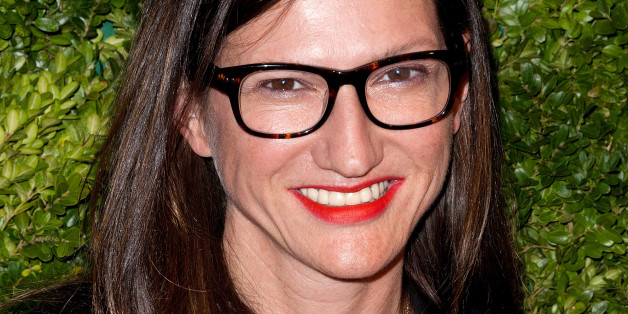 It's no secret that Jenna Lyons is one of our style icons -- the J.Crew creative director practically invented menswear-as-womenswear -- but who inspires Lyons? In a new interview with British Vogue, the bespectacled beauty filled us in on her fashion ethos.
While one might expect Jenna to single out a champion pattern-clasher like Solange or a low-key prep like Katie Holmes, she pledged her sartorial allegiance to none other than Samantha Cameron. As Jenna told Vogue UK:
"Samantha Cameron is beautiful and she seems effortless," she said. "She isn't fussy and never overdresses. She's elegant in herself. Especially [in England], being in that world, where you're thrust in a very formalised way of dressing, she's found a nice niche for herself which must be challenging to do."
The more we think about it, the more we can spot the parallels; Britain's first lady is a master at mixing mass-market clothing with high-end finds -- not too different from Lyons' high-low style. And both show an affinity for smart suits, monochromatic outfits and the occasional statement-making pattern. Below, a few examples:
Modern suits: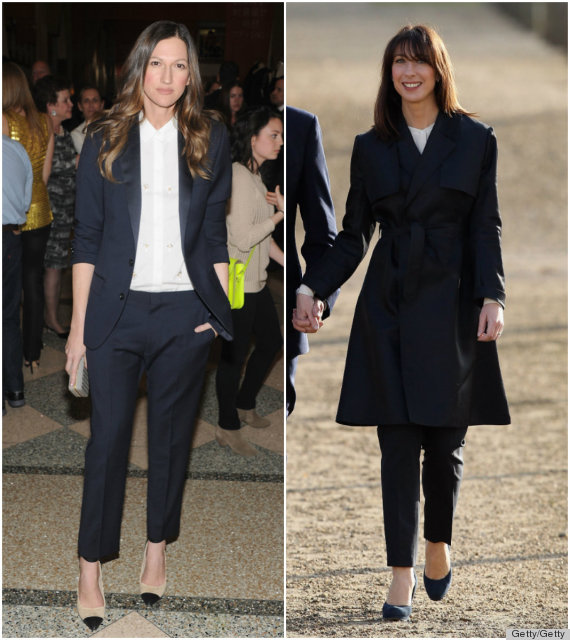 Color-blocking: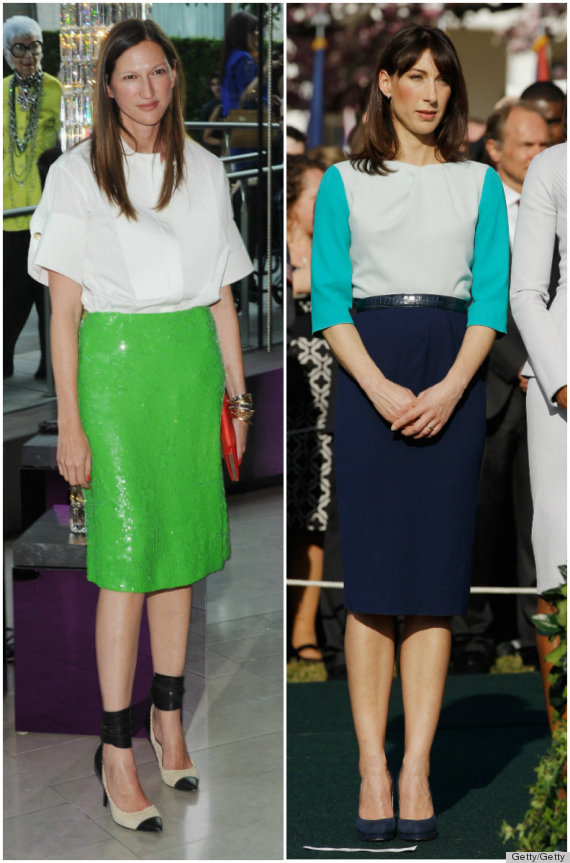 Bright pants: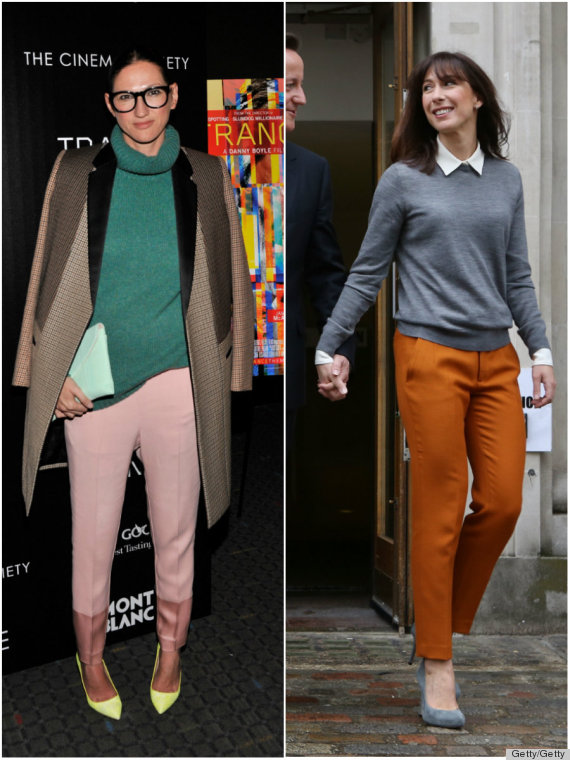 Bold blooms: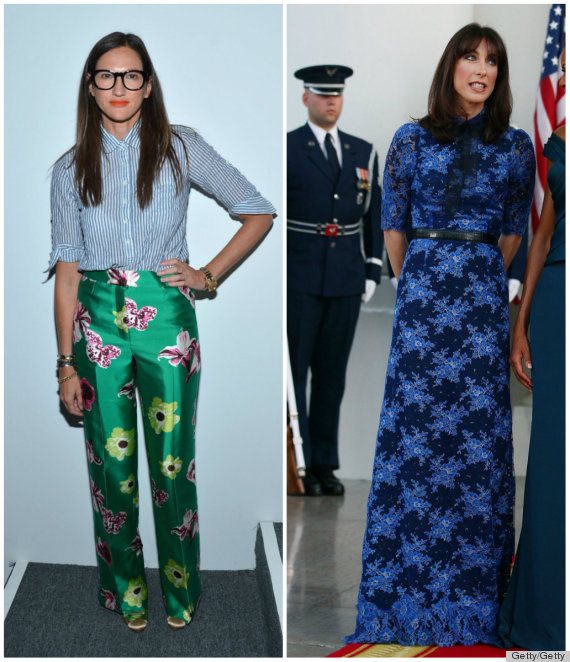 Can you spot SamCam's influence?
PHOTO GALLERIES
Jenna Lyons of J. Crew
Want more? Be sure to check out HuffPost Style on Twitter, Facebook, Tumblr, Pinterest and Instagram at @HuffPostStyle.