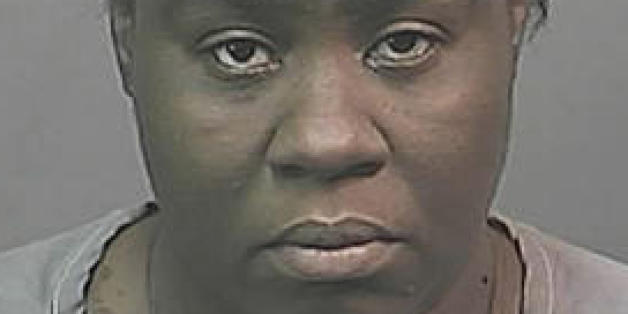 She was paid in crack cocaine to watch a baby.
Carolyn Renee Miller, 42, who pleaded no contest to aggravated manslaughter of a child and improper disposal of a human body, was sentenced to more than 13 years in prison Oct. 18. The charges stemmed from the 2011 death of a baby who was left in the Florida woman's care.
Authorities listed Ja'veon's official cause of death as unknown, but prosecutors said that the Brevard County Medical Examiner was "leaning more towards a homicide on the case or a neglect on the case as a cause of the child's death," according to The Ledger.
According to Florida Today, Miller received a relatively short sentence compared to what she could have received under the law. At her sentencing, a judge weighed whether Miller's mental state should mitigate her sentence. The defense had argued that Miller suffered from "PTSD and trauma from a tough upbringing and bad relationships."
Prosecutors said a judge noted that Miller had been paid in crack cocaine to watch Ja'Veon Mitchell and that her actions could have been influenced by use of the drug, according to NBC Miami.
Unfortunately, this is not the first criminal case involving a child in a cooler. In September, a Louisiana woman was arrested after she allegedly put her baby in an ice chest, and sat by while the child screamed from within.
SUBSCRIBE AND FOLLOW
Get top stories and blog posts emailed to me each day. Newsletters may offer personalized content or advertisements.
Learn more