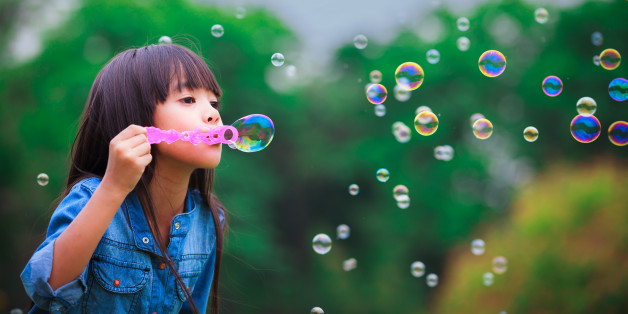 The stress and strain of constantly being connected can sometimes take your life -- and your well-being -- off course. GPS For The Soul can help you find your way back to balance.
GPS Guides are our way of showing you what has relieved others' stress in the hopes that you will be able to identify solutions that work for you. We all have de-stressing "secret weapons" that we pull out in times of tension or anxiety, whether they be photos that relax us or make us smile, songs that bring us back to our heart, quotes or poems that create a feeling of harmony, or meditative exercises that help us find a sense of silence and calm. We encourage you to look at the GPS Guide below, visit our other GPS Guides here, and share with us your own personal tips for finding peace, balance and tranquility.
By Fulvia Morales
When was the last time you laughed so hard it hurt? How about the last time you sang in the shower? Better yet, the last time you made up a song and then sang it in the shower?
Reconnecting with our inner child allows us to remember the things that once made us feel safe, fulfilled and happy. It is an opportunity to recover our hopes and dreams and to look at our life through a judgment-free lens. The trusting, fun-loving and perceptive little kid inside of us knows how perfect and awesome we are. The inner child is an untapped source of energy. So, hold him or her close to your heart, tell them how much you love them and let them out once in awhile -- you will be surprised when they teach you a thing or two about life. Below, find eight easy ways to reconnect and celebrate the little kid inside of you.
PHOTO GALLERIES
Fulvia Morales's Tips For Reconnecting With Your Inner Child
Fulvia Morales is a Mexican young leader and entrepreneur. Formerly working in the global financial services industry, she is now shaping her career in CSR and nonprofits. Committed to doing the (extra) work to change the world, she is co-founder of VoluntariosMX and a StartingBloc Fellow. She writes about life, career development, entrepreneurship and Mexican politics. She has been featured in diverse Mexican leading media groups.
For more GPS Guides, click here.