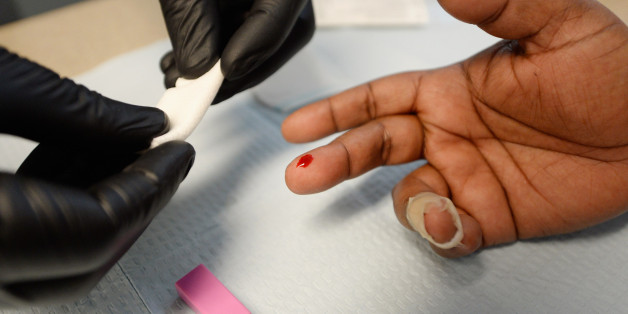 If you've flipped through local newspapers, social media feeds, or walked around North Philadelphia over the last few weeks, you might have noticed some unusual ads featuring some, well, usual situations.
"I like to call them ordinary moments," explained Louie Ortiz, creator of POSITIVO, a city-backed campaign with a new spin on being Latino and HIV positive.
The five different images, now posted in shops and on street corners around North Philadelphia, feature black and white photos of people doing regular things: sitting on the subway or in park a park. Hugging someone. Smiling.
But the shots aren't of models. They're of community members like Nancy Santiago, who was photographed cooking in her kitchen with her daughter.