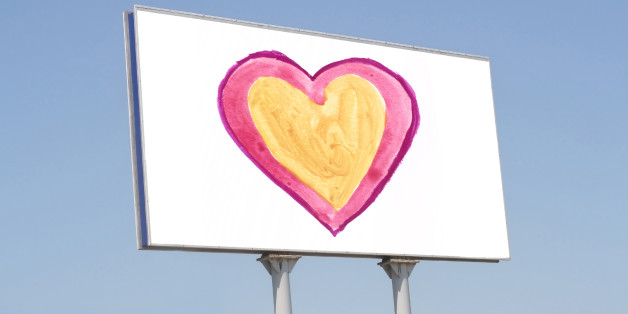 Daviece Clement sat in a downtown Richmond coffee shop last week, casually detailing her plans to launch an advertising campaign to snag the man of her dreams.
She talked about her background, her career and her dreams. She laughed. She high-fived. She laid it all on the line to a reporter she'd met just days before, well within earshot of the other midmorning coffee patrons.
Clement punctuated the conversation -- a wide-ranging discussion of an innovative approach to finding a husband -- by repeatedly noting just how introverted she is.
Introverted?
There are a lot of adjectives to describe Clement -- smart, charming, engaging, funny -- but it's hard to imagine that anyone with access to a working dictionary would ever describe the 32-year-old hairdresser and former advertising executive as introverted.
"I really am!" she insisted when challenged, leaving one to wonder whether Clement is trying to convince you or herself.
Either way, what matters is that this perception is one of the driving forces that has led her to create an advertising campaign to find her man.
Uninterested in spending nights at noisy clubs with the girls, and unwilling to join the masses who have turned to online dating, Clement is hunting for a soul mate the way she once sold Diet Coke.
"I haven't been on the dating scene for a while, so ... I'm going to try something different and I'm going to take what I know about advertising and create a campaign."
Clement, a former account executive at The Martin Agency, graduated from Howard University's renowned advertising program and worked at several New York firms.
The details of her campaign are still being worked out, but she said it will include a full-scale push that will introduce her to the world.
She wants the campaign to include billboards, a webpage, social media and public relations. She plans to have business cards, drink coasters and TV commercials.
And Clement is looking for sponsors to help defray the costs.
The campaign will be built around the tag, "Will you help Daviece find love?" Or something like that.
Hopefully, she said, she'll launch sometime around the new year when people are thinking about new beginnings and resolutions.
A central focus will be enlisting the help of other women in Richmond -- or anywhere else for that matter -- to help connect her with a potential (or several potential) Mr. Right(s).
The idea, Clement said, is that the women know the men and feel comfortable enough to introduce her.
Basically, she's putting a modern spin on an old-fashioned love connection.
"I'm going beyond my aunts, my interns and my friends, and I've got others looking to find that special someone," she said.
It also allows her to steer clear of clubs and online dating sites while still expanding the market of potential suitors. You know, because she's so introverted.
"Who knows," she said. "Maybe he's introverted, too, and is home watching TV."
For Clement, taking the proverbial "road less traveled" to get a desired result is not new.
About five years ago, the New York native had a highly lucrative job at one of the premiere ad agencies in the country, Martin.
She was 27 and at the top of her game but unsatisfied with her work. So in November 2008, as the economy collapsed, she quit to become a hairstylist.
Her friends, as you might imagine, thought she was nuts.
But Clement needed a change and, well, she likes adventure.
"I'm not afraid to take a risk in order to pursue happiness," she said.
Clement's grandmother, Gwendolyn Clement, has come to expect surprises, whether it's changing jobs or creating an ad campaign to find love.
"She is the type of youngster that'll try things," said Gwendolyn Clement, who lives in Long Island where she helped raise her granddaughter. "She'll try anything that comes to her mind."
She added: "These kids are something."
She did express some reservations about her granddaughter's latest plan.
"Oh, I don't know. I don't know about that. I told her you had to be careful because you can attract people who are undesirable," she said. "I wouldn't get too serious about it."
Daviece Clement, though, has high hopes.
"I already had a dream that I was going to be on 'Good Morning America' with my husband," she said. "I'm not joking. It's going to happen."
LLLovio@timesdispatch.com
(804) 649-6348
Twitter: @LouisLlovio ___
ALSO ON HUFFPOST:
PHOTO GALLERIES
Bizarre Dating Sites