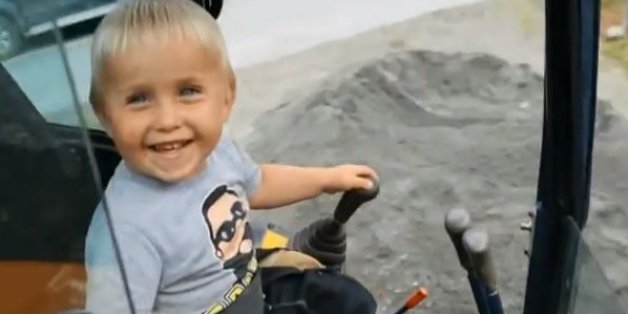 Playing with trucks just got real.
This 3-year-old from Norway has upgraded his excavator to a life-size version. And surprisingly, he seems to know a thing or two about operating heavy machinery. In the videos below, he is seen sitting alone in the driver's seat while using a lever-controlled crane bucket to transport a mound of dirt.
Seems risky, but dad, Vegard Skogheim, told a Norwegian paper that his mini excavator technician was completely safe and supervised. He explained that the toddler learned the movements while sitting on his lap.
Watch out, Hess. You've got competition.
SUBSCRIBE AND FOLLOW
Get top stories and blog posts emailed to me each day. Newsletters may offer personalized content or advertisements.
Learn more