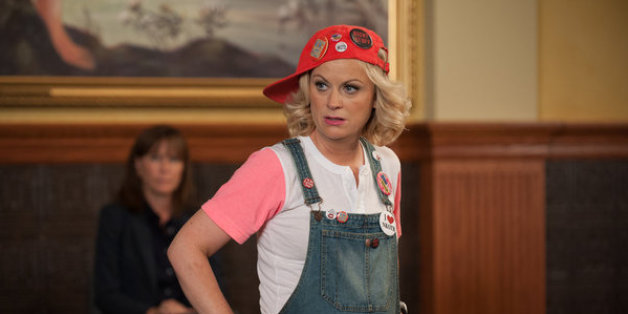 NBC sneakily announced that "Parks & Recreation" would be going on hiatus. Replaced by reruns of "The Voice" and "SNL," there will be just two episodes until January 2014.
At first, we didn't know how to react.
We almost immediately went into denial ...
... struggling to process the loss.
We tried to avoid the painful reality ...
... but nothing we did could change the truth.
We were so devastated that NBC would do this to us ...
... that we even resorted to bargaining.
We thought maybe it was all just a terrible nightmare, that we just had to wake up.
But that didn't work, and soon we were depressed again.
We tried to quell the pain with various substances ...
... but nothing helped for more than a few minutes.
Really, the news made no sense, because the entire cast is amazing.
And though nothing can make up for the fact that our favorite show is on hiatus ...
... at least there are 5 seasons on Netflix.
ALSO ON HUFFPOST:
PHOTO GALLERIES
'Parks and Recreation'