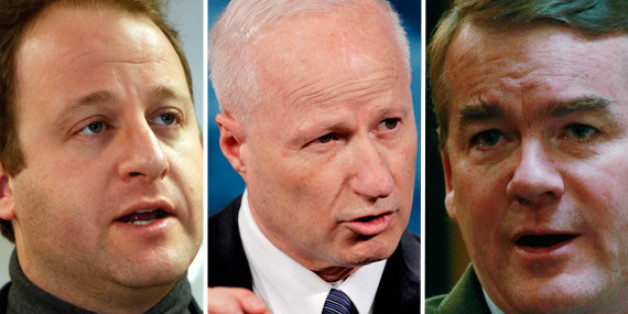 Congress at large may have been paid upwards of $4 million during the government shutdown but some members of Congress from Colorado have announced they will be donating part or all of their shutdown salaries to charity.
Three of Colorado's Congressmen pledged to donate all of their shutdown salaries, amounting to roughly $7,700.
Congressman Jared Polis' (D-Boulder) staff said that while he usually gives all his salary to charity (his net worth amounts to a reported $68.13 million), this time Polis will give his shutdown portion back to the U.S. Treasury for debt relief.
According to a report by The Denver Post, Democratic Sen. Michael Bennet is planning to donate his shutdown pay to the Weld County Food Bank, an organization that has been working tirelessly to provide hot meals and food boxes to northern Colorado flood victims. Rep. Cory Gardner (R-Yuma) also will be donating part of his salary to the same food bank, and the rest will go to other charities within his district.
On Twitter Monday, Rep. Mike Coffman (R-Aurora) announced that he was donating his salary during the government shutdown to aid in flood relief efforts and even posted a photo of him handing over a check:
Today, I donated my salary from the government shutdown to the American Red Cross of #CO to aid in flood relief pic.twitter.com/Hqw0dwYEwa

— Rep. Mike Coffman (@RepMikeCoffman) October 21, 2013
A report by 9News revealed that Democratic Reps. Dianna DeGette (Denver), Ed Perlmutter (Aurora) and Democratic Sen. Mark Udall are not planning to donate their pay, though Udall had said he would forgo his salary if the government had not approved of back pay for furloughed workers from the shutdown.
Rank-and-file members of Congress earn $174,000 annually.
RELATED ON HUFFPOST:
PHOTO GALLERIES
2013 Government Shutdown