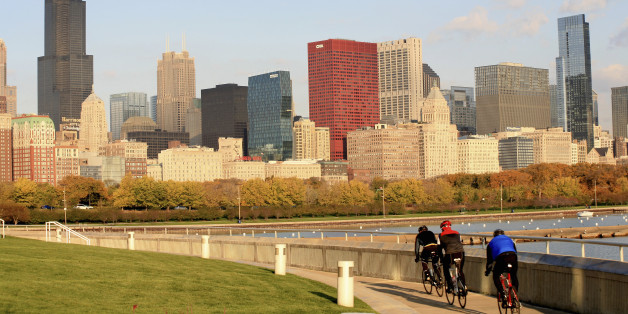 Getty
As Mayor Rahm Emanuel and other City Hall officials look for a way to close Chicago's massive budget deficit, one South Side Alderman has suggested a $25 yearly registration fee for the city's cyclists.
Following Emanuel's budget address Wednesday, Ald. Pat Dowell (3rd) tossed her bike fee idea into the ring as a potential "significant" revenue generator, though it was unclear how such a fee would be enforced.
"I have suggested some other ways of raising revenue," Dowell told the Tribune. "For example, having bike owners, of which I am one, pay some kind of registration fee -- $25 -- and at the same time you register you also take a class on bike safety and rules of the road. And that could be a significant generator of revenue."
Dowell proposed the fee as a possible alternative to Emanuel's plan to jack up the amusement tax on cable television bills by 50 percent.
The famously bike-friendly mayor, meanwhile, balked at the idea to the Sun-Times editorial board when he reportedly said, "Privileges? I mean — bikes were here before I got here and bikes will be here when I leave," noting that ad revenue from the Divvy bike share program funds the city's bike lane expansions.
Dowell's suggestions come as somewhat of a surprise after she said this summer, 'People here need some encouragement to be able to get on a bike and travel throughout the city.'"
Earlier this year, the alderman took a trip to Denmark paid for by the bike lobby and came away with an overwhelmingly positive view of bikes, raving about the experience to NewCity.
Ron Burke, executive director of the Active Transportation Alliance previously called bike licensing -- which has come up before -- "extremely complicated to implement, and it's not a deterrent to reckless cycling."
Also on HuffPost:
Bike Lanes Around The World ... And In The Future?
YOU MAY LIKE
CONVERSATIONS
FOLLOW HUFFPOST