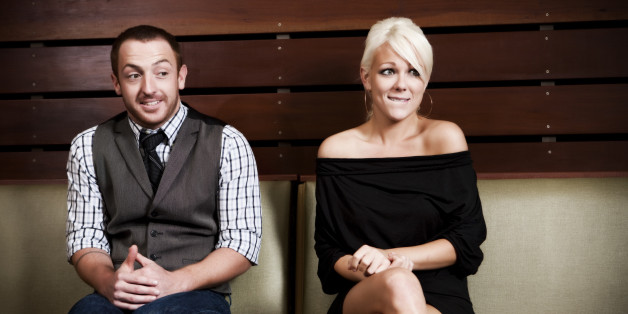 Dating when you've been out of the game for a while is not for the faint of heart.
"I expected to come out of it and just be great at it," Garth told Frankel of balancing dating and parenting.
As for dating itself, it was a lot less exciting than she thought it might be. "It's like a weird type of torture, but it can be fun," she quipped.
Yep, that sounds about right. Sure, it can be fun to get back out there, but after spending years and years in a relationship with someone you thought was the one, looking for someone new can also be completely terrifying.
Inspired by Garth's real-talk on dating, we decided to ask our readers on Facebook and Twitter to give us their take on post-split dating. Scroll down to see what they had to say, then head over to the comments and tell us what four words you would use to describe dating after being in a long-term relationship.
4 Words That Describe Dating Again
Also on HuffPost:
Celebs Discuss Dating After Divorce
SUBSCRIBE AND FOLLOW
Get top stories and blog posts emailed to me each day. Newsletters may offer personalized content or advertisements.
Learn more