Do you remember your first encounter with a work of art? Was it an oversaturated landscape in your pediatrician's office or perhaps an eye-catching illustration in a bedtime story? Whatever it was, it probably was not as cool as The Big Book Of Art, a new art book designed for preschoolers by Herve Tullet.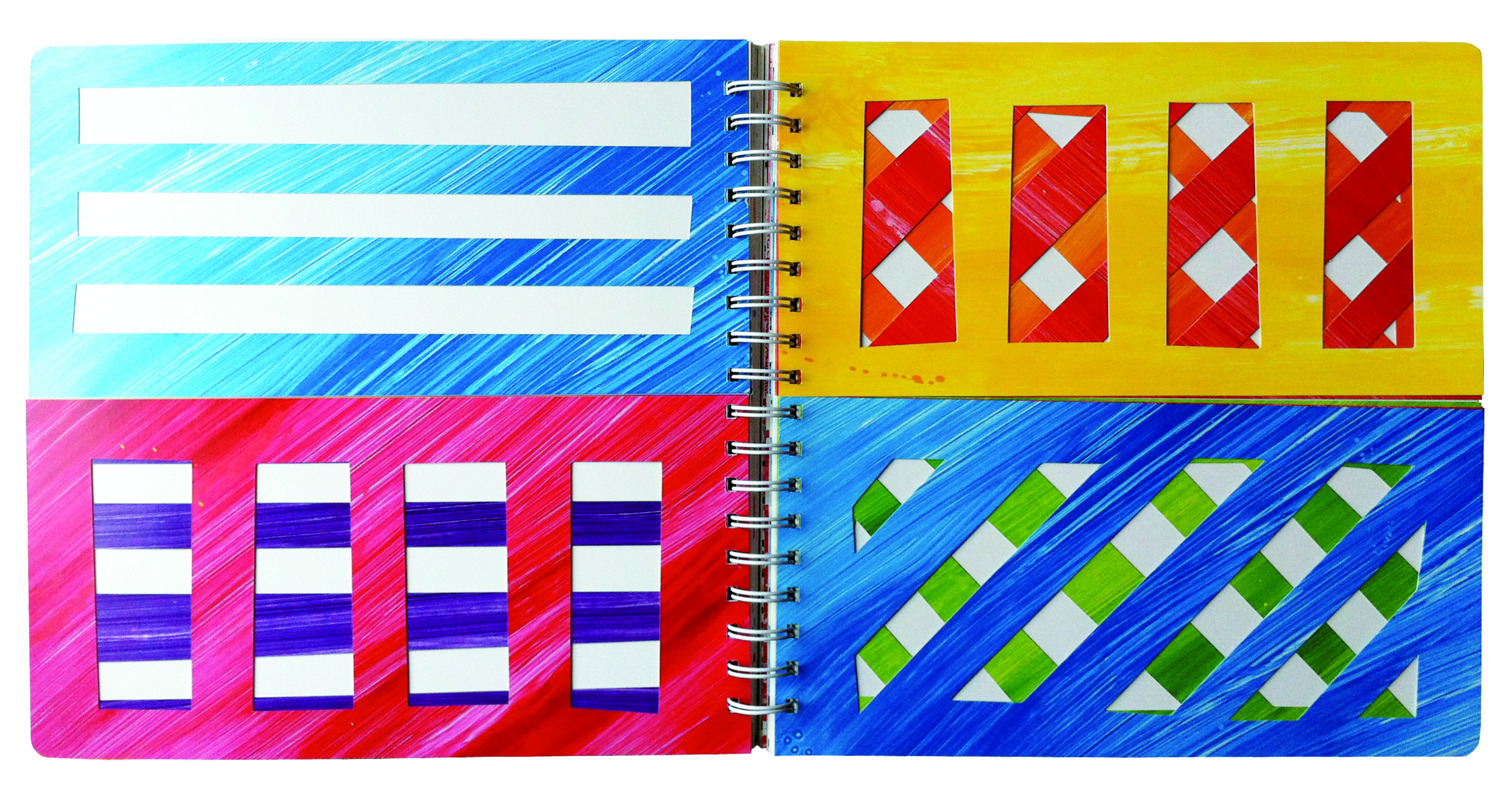 Tullet, who is known throughout France as a pioneer of avant-garde preschool literature, has crafted an inspired introduction to the wordless world of squiggles, shapes and colors. The unconventional book is split in half, flip-book style, inviting amateur artists to mix and match their artistic visions as they see fit. Instead of sitting quietly for reading time, Tullet's readers are invited to grab, flip and shake the reading material at will. Basically, it's Exquisite Corpse meets pre-K playtime, and though it's designed for the younger set, we won't judge if you order one for yourself. We reached out to Tullet to learn more.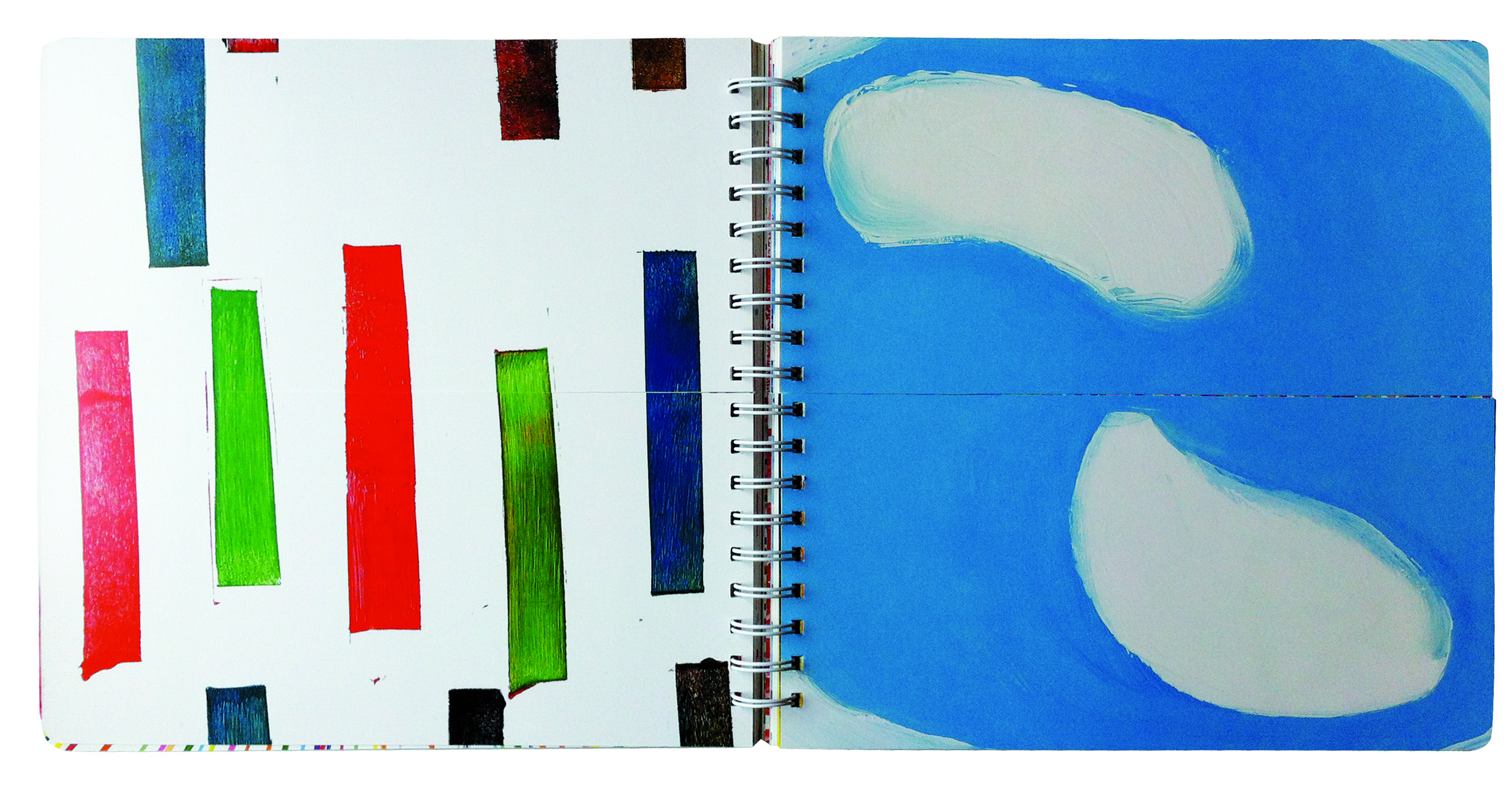 What led to your desire to create an art book for preschoolers?

I feel just as happy working in a school as in a museum, looking at my paintings exposed or sticking them on the walls. Especially in a school -- I could set the children up with some paint and brushes and dance and play with a big sheet of paper and document this activity, all together, in wonderful drawings. The Big Book of Art is an expression of all of these experiences in schools and museums, as well as my experience in creating my other books. 
The book has a very unconventional construction. What was your inspiration for the split pages?
I built this book into five separate parts: the scribbles, the shapes, the color, the letters, and the signs. It's a kind of dictionary for the eyes, and a dictionary for a child before he or she becomes a reader. I love the hazard, chance, randomness, and serendipity that I encounter in my work. I often wonder, "What will a shape say to an other?" The Big Book of Art is about these random encounters and how –- with your eyes and imagination -– you can transform these shapes into something more.  
What were your favorite children's books growing up?
When I was young there were no books or culture around me for a very long time, which made such an impression on me. I felt so shy when entering into a bookshop or a museum and I would think, "There are so many books! Where must I go? Which section? What should I read first?" and so on.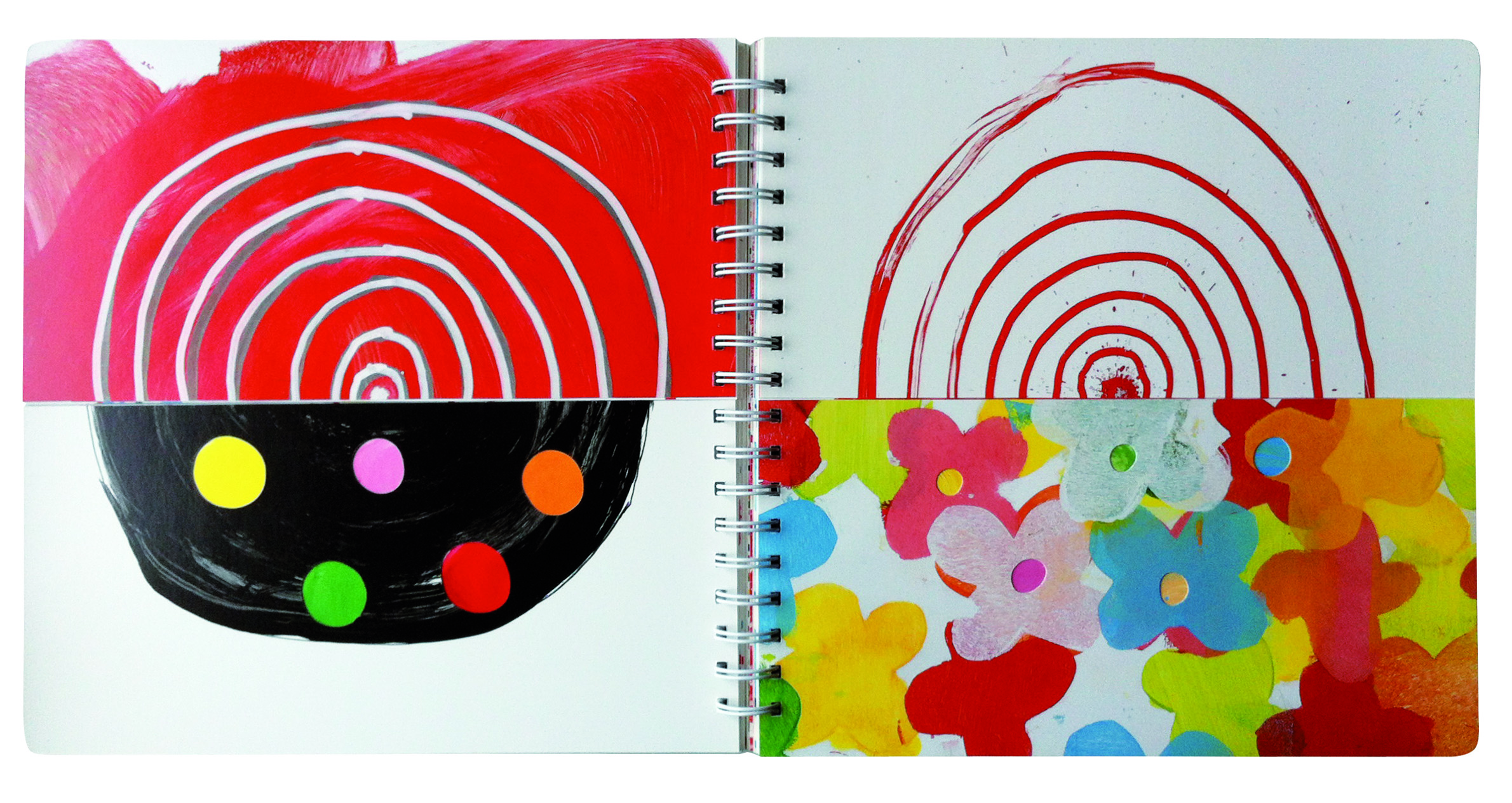 How did art play a role in your childhood? Do you have specific memories or artworks that shaped you in your youth?
Culture opened –- maybe "saved" –- my life. So now, I try to convey that feeling of excitement through my books and my art. When I was 16, I discovered Surrealism. Through Surrealism, I discovered poetry (and poets), cinema and more. I loved the feeling of experimentation and the notion of working together as a group of people to create. While I don't claim to be a Surrealist (in terms of my art), the spirit of that is still very much in my mind when I work.
Splotches, scribbles, blops –- all of the shapes and materials used in the book are accessible to children because they're created in the same way that a child might imagine of a shape. The substance of the book is not about technical, beautiful drawings, but about accessibility. This level of approachability may help a child feel less shy in expressing his or herself, and may make them feel that they can also create "art".
The Big Book of Art is available from Phaidon books.