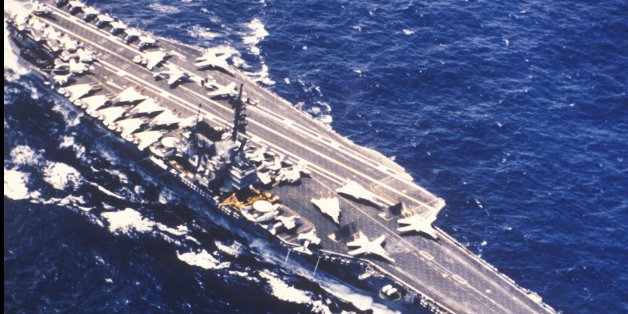 The U.S. Navy has announced that it will scrap its iconic aircraft carrier the USS Forrestal, the first "supercarrier," at the cost of one cent.
When it was launched in 1954, it was called the "biggest ship ever built," and was in service for nearly four decades. As Stars and Stripes points out, it's well known for a tragic 1967 incident where 134 sailors died and more than 300 were injured in a series of explosions on the flight deck. A rocket fired during the incident struck a plane occupied by then-Lt. Cmdr. John S. McCain III.
The supercarrier was made available for donation to an eligible organization for use as a museum or memorial in 1999, but no viable applications were received. A historian cited by Fox News suggests that the cost of maintaining the decommissioned supercarrier was likely too great.
The ship is later this year expected to be towed from Philadelphia to Texas where it is to be scrapped and the material recycled.
CORRECTION: A previous version of the article stated incorrectly that a contractor had paid the Navy one cent for the carrier. In fact the contractor, All Star Metals, will be paid a penny by the Navy, and in return keeps the proceeds from dismantling and scrapping the ship.
ALSO ON HUFFPOST:
PHOTO GALLERIES
Navy Ships