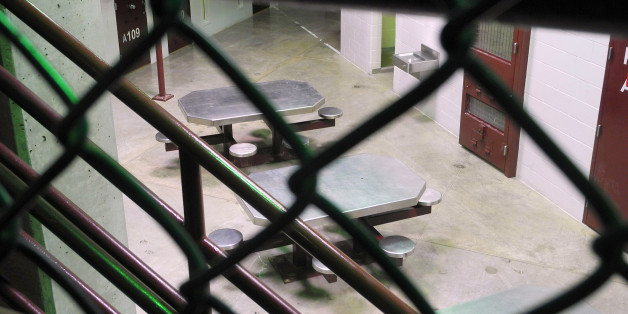 This tweet from Washington Post reporter Emma Brown got a great deal of attention on Wednesday:
Best Wash Post correction ever? Yes. pic.twitter.com/fT5G4pC3cc

— emma brown (@emmersbrown) October 23, 2013
It was definitely a hilarious correction. People naturally wondered how it had come about.
The answer was not hard to find: Durand—until recently the head of the Guantanamo Bay public affairs unit and a man who is fond of uploading pictures of himself after a long workout at the highly controversial detention facility—proudly discussed his freakout over the description on Facebook.
HuffPost's Ryan Reilly flagged the relevant posts:
Robert Durand says he sent WaPo a "thickset" correction request. "With photos." #Guantanamo pic.twitter.com/yZtSnMw6p1

— Ryan J. Reilly (@ryanjreilly) October 23, 2013
Fit #Guantanamo spokesman Robert Durand on WaPo's correction #thicksetgate pic.twitter.com/fPpsSCAgRl

— Ryan J. Reilly (@ryanjreilly) October 23, 2013
So...mission accomplished!