Jamie Dornan Is Pretty Much Prince Carl Philip Of Sweden's Doppelgänger (PHOTOS)
Before he landed the lead role in the upcoming "50 Shades Of Grey" film, Jamie Dornan was the ridiculously good-looking guy from "Marie Antoinette" and those Calvin Klein Underwear ads (to us, at least). But his major resurgence into the media today made us realize one thing: The studly actor has a royal doppelgänger.
Hallelujah.
Dornan's square jaw, piercing, deep-set eyes and thick head of hair remind us of Prince Carl Philip, Sweden's very own "playboy" prince and fellow hottie. They may not be dead ringers for one another -- Dornan has blue eyes, while the prince's are brown -- but, at the very least, the two could be brothers. And that's good enough for us.
Here are the two men with scruff: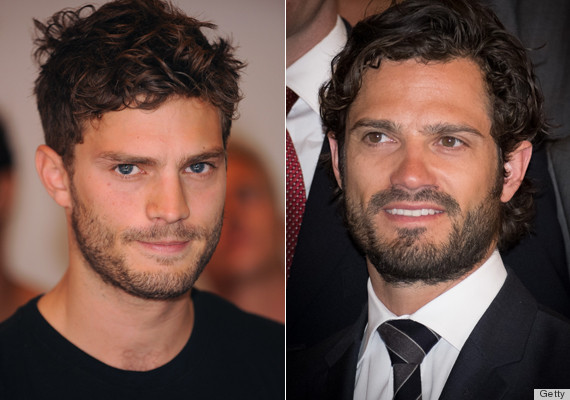 Jamie Dornan (left) and Prince Carl Phillip (right)
...and clean-shaven: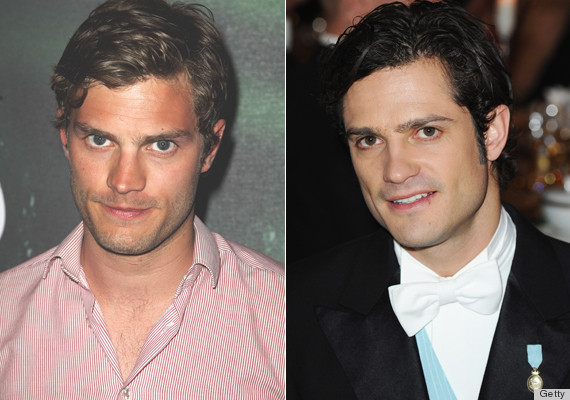 Jamie Dornan (left) and Prince Carl Phillip (right)
Two of a kind:
Want more? Be sure to check out HuffPost Style on Twitter, Facebook, Tumblr, Pinterest and Instagram at @HuffPostStyle.