Nearly a century before the subway kittens became the subway kittens, police showed compassion for another pair of city felines trying to cross a bustling New York City street.
Ephemeral New York dug up this photo of a policeman in 1925 stopping traffic for a mother cat carrying her kitten in her mouth: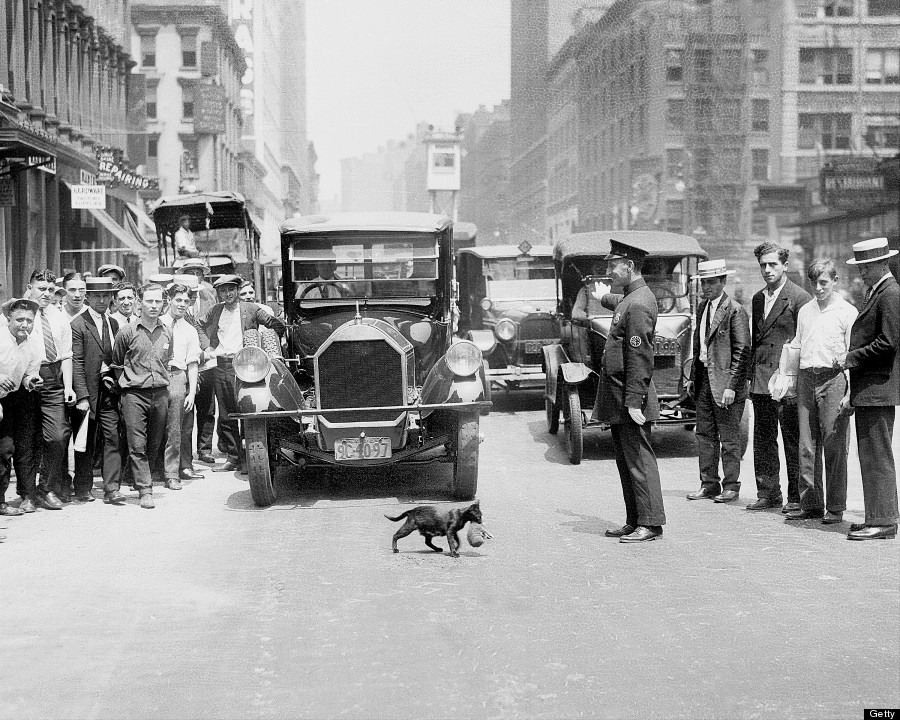 As noted by New York, the magical photo was taken by Harry Warnecke, then a photographer for The New York Daily News, who was tipped off about a cat struggling to finagle her way through city traffic.
While Warnecke missed the actual crossing, he was able to get the officer to reenact the adorable moment and speed up what was apparently an agonizingly slow news day.
ALSO ON HUFFPOST:
PHOTO GALLERIES
Daisy The Kitten Might Be The World's Cutest Cat