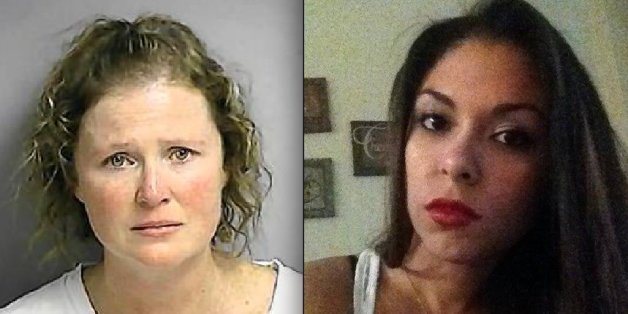 A Florida deputy was fired Thursday after a lovers quarrel turned violent, leading to her arrest.
Former deputy Edeania Nettles was charged with the battering of a female officer Oct. 2 when she found the officer at a park with her husband, who is also an officer, the Orlando Sentinel reported.
Nettles, 39, was with the Osceola Police Department when she caught her husband and another female together at a park. Sgt. Elbert John Nettles, 36, is with the St. Cloud Police Department along with the victim, Officer Jennifer Hoyos, 26.
The upset wife allegedly punched Hoyos in the face and yanked the victim out of her patrol car by the hair. Hoyos was on duty at the time, according to a police report.
WFTV reported at the time of the incident that Hoyos was the girlfriend of John Nettles.
Nettles' husband tried to separate his wife from Hoyos.
The alleged attacker was suspended from the force at the time of her arrest. After an internal investigation found her in violation of the Sheriff's Office policy, she was fired.
Investigators said when the confrontation ended, Hoyos was left with bleeding lips, a clump of hair missing and hanging from her uniform, a bleeding right knee, and scratches to the right side of her neck.
According to the NY Daily News, Nettles confronted the couple after having suspicions that the two were having an affair.
Sgt. John Nettles has faced trouble in the past.
In 2012, Sgt. Nettles received a written reprimand after he accidentally shot off half of a fellow SWAT team member's right middle finger during a drug raid, according to the Orlando Sentinel. In 2011, he was one of two St. Cloud officers who shot a woman dead when they were called to settle a dispute between roommates.
ALSO ON HUFFPOST:
PHOTO GALLERIES
Marriages That End In Murder