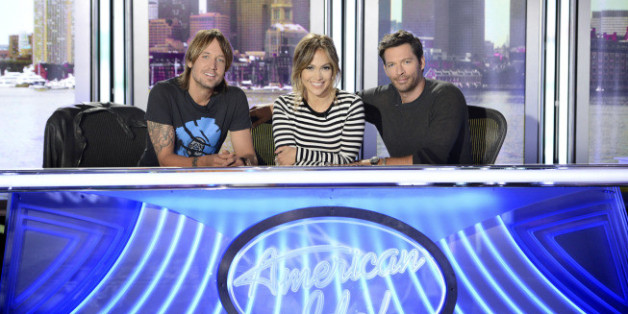 Fox
Premiere dates for Fox's midseason shows, including the 13th season of "American Idol" and the second season of "The Following," have been announced.
The new season of "American Idol" premieres with a two-night four-hour event and will introduce America to the new judging panel which now includes Harry Connick, Jr., Jennifer Lopez and Keith Urban, with Randy Jackson as the new in-house mentor.
"The Following" returns for its second season on Monday Jan. 20 following the season finale of "Sleepy Hollow." "Rake," a new legal drama, will premiere the night before on Jan. 19 at 10 p.m. Greg Kinnear stars as a "brilliant and frustratingly charming criminal defense attorney, whose chaotic and self-destructive personal life often gets in the way of his professional one." The show moves to its normal timeslot on Thursday, Jan. 23 at 9 p.m. ET.
To find out what we thought of Fox's new shows click here, and look below to see the premiere schedule:
Friday, Jan. 10:
9:30-10:00 PM ENLISTED (Series Premiere)

Wednesday, Jan. 15:
8:00-10:00 PM AMERICAN IDOL (Season Premiere, Part One)

Thursday, Jan. 16:
8:00-10:00 PM AMERICAN IDOL (Season Premiere, Part Two)

Sunday, Jan. 19:
6:00-10:00 PM ET NFC CHAMPIONSHIP GAME (Live)
10:00-11:00 PM ET/ RAKE (Series Premiere, Night One)
7:00-8:00 PM PT

Monday, Jan. 20:
8:00-9:00 PM SLEEPY HOLLOW (Season Finale; Special Time)
9:00-10:00 PM THE FOLLOWING (Season Premiere)

Thursday, Jan. 23:
8:00-9:00 PM AMERICAN IDOL (Time Period Premiere)
9:00-10:00 PM RAKE (Series Premiere, Night Two / Time Period Premiere)
FOLLOW HUFFPOST