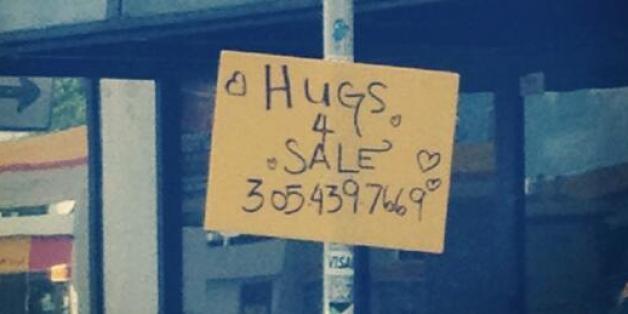 According to multiple #onlyinMiami tweets, signs on Biscayne Boulevard are now offering hugs FOR SALE.
It's also a town for pharmaceutical Spanglish, jaw-dropping rumps, odd hours, and more. Check out the best tweets of the week tagged #onlyinMiami:
SUBSCRIBE AND FOLLOW
Get top stories and blog posts emailed to me each day. Newsletters may offer personalized content or advertisements.
Learn more