Anne Hathaway, is that you?!
The Oscar-winning actress was spotted in Los Angeles, Calif., today wearing wide-leg pants, a plain white blouse and a beanie, a far cry from her famous form-fitting looks.
Hathaway, 30, has been keeping a low profile since winning the golden statue for Best Supporting Actress last February. Perhaps it's a result of all the vitriol she had to endure, or maybe Anne is just enjoying newlywed life with husband Adam Shulman.
Either way, Anne has four movies in the works so we'll likely see her back on the red carpet very soon.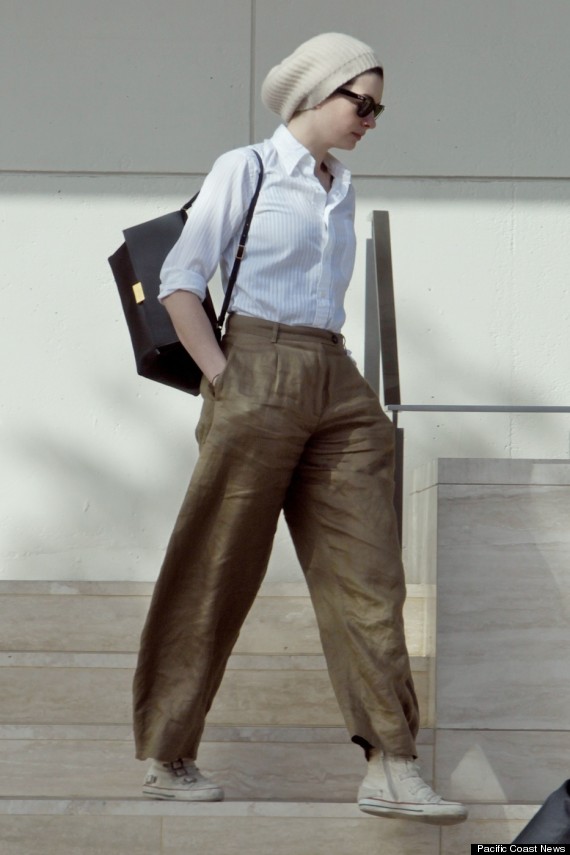 ALSO ON HUFFPOST:
PHOTO GALLERIES
Celebrities Go Incognito