Anne Hathaway, is that you?!
The Oscar-winning actress was spotted in Los Angeles, Calif., today wearing wide-leg pants, a plain white blouse and a beanie, a far cry from her famous form-fitting looks.
Either way, Anne has four movies in the works so we'll likely see her back on the red carpet very soon.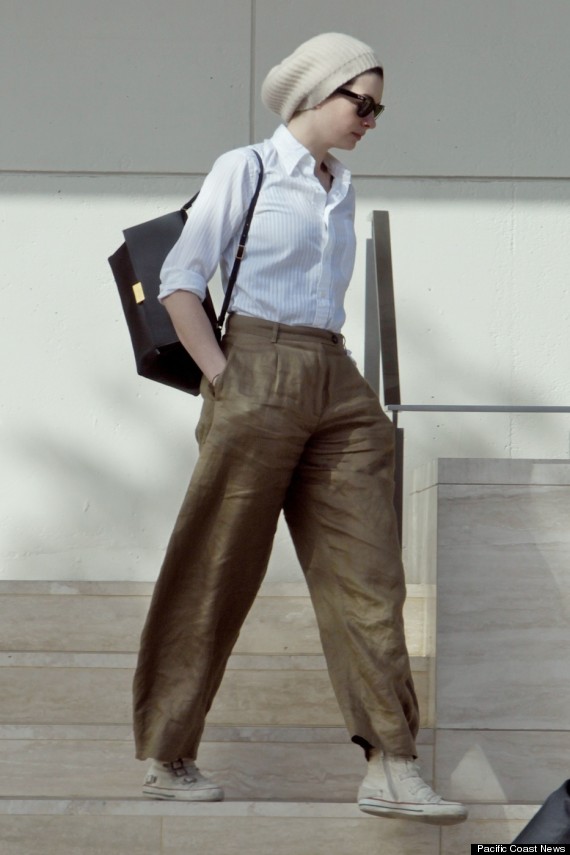 FOLLOW HUFFPOST