Not surprisingly, the obstruction call on the final play of Game 3 of the 2013 World Series was received differently in St. Louis than it was in Boston. It was also portrayed a bit differently by local newspapers reporting for readers in either city.
Both the Boston Globe and Boston Herald played up the contentiousness of those final moments of Game 3 while the St. Louis Post-Dispatch was a bit more focused on the result. For the Globe, the obstruction ruling was the "much-disputed call." The Herald referred to it as the "controversial call."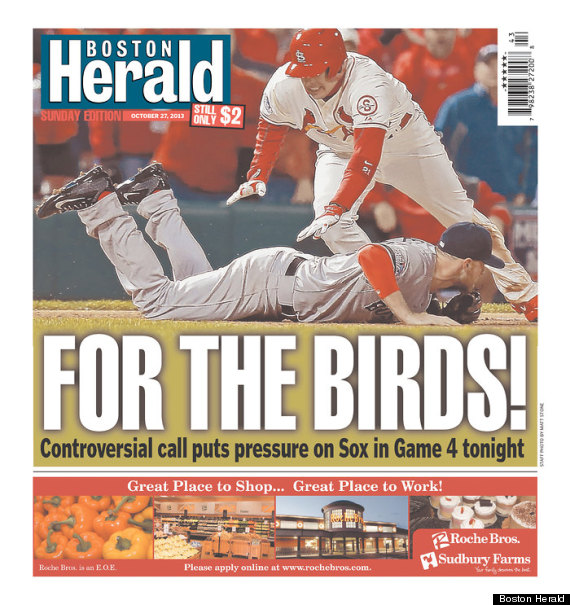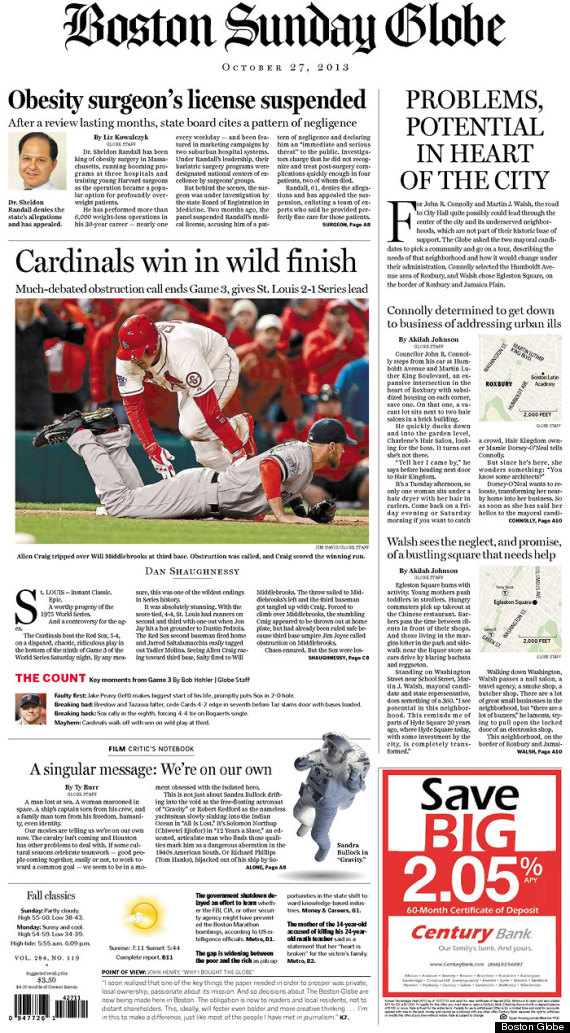 In St. Louis, the coverage was understandably a bit more upbeat as the local nine wasn't beaten on Saturday night. According to the deck accompanying the Post-Dispatch headline, the call was simply an "umpire's ruling."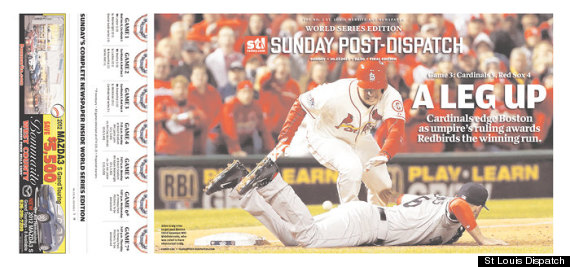 On the front page of the Sports section, the Globe opted for a photo more indicative of the emotion among Red Sox players and fans.
Brilliant headline in sports section of Boston Globe. Anyone who has sat in Grandstands at Fenway gets the reference pic.twitter.com/QhGriyBMjF

— John T. (@tomlinsj2) October 27, 2013
ALSO ON HUFFPOST:
PHOTO GALLERIES
PHOTOS: World Series Game 3