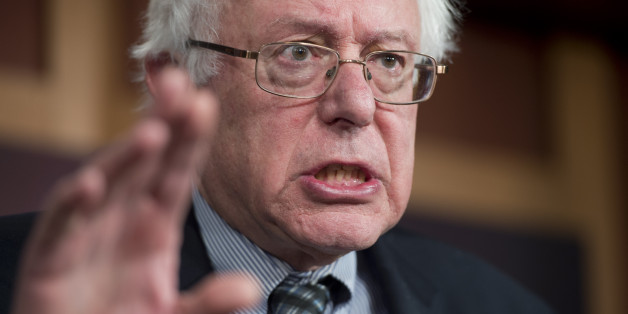 As a member of the bipartisan panel tasked with constructing a budget deal to fund the federal government ahead of the Jan. 15 deadline, Sen. Bernie Sanders (I-Vt.) laid out his concerns in a Los Angeles Times op-ed Monday.
"More Americans are now living in poverty than ever before ... wealth and income inequality in the U.S. is greater than in any other major country and ... the gap between the very rich and everyone else is growing wider," Sanders wrote.
Sanders, along with several Democrats including Sen. Elizabeth Warren (D-Mass.), have spoken out against President Barack Obama's offer of cuts to Social Security benefits as part of a compromise with congressional Republicans.
"Instead of talking about cuts in Social Security, Medicare and Medicaid, we must end the absurdity of corporations not paying a nickel in federal income taxes," Sanders wrote. "We cannot cut programs that working families depend on."
Sanders also criticized Republicans, specifically Rep. Paul Ryan (R-Wis.) and Sen. Jeff Sessions (R-Ala.), for voting for legislation that Sanders argues increased the federal deficit.
"Now that they're worried about deficits again, they want to dismantle virtually every social program designed to protect working families, the elderly, children, the sick and the poor," Sanders wrote.
Sanders suggested as an alternative "judicious cuts" to the U.S. Armed Forces and argued that Congress "must listen better" to the American people on issues of Social Security, Medicare and Medicaid.
"It is time to develop a federal budget that is moral and makes good economic sense," Sanders wrote.
ALSO ON HUFFPOST:
PHOTO GALLERIES
2013 Government Shutdown