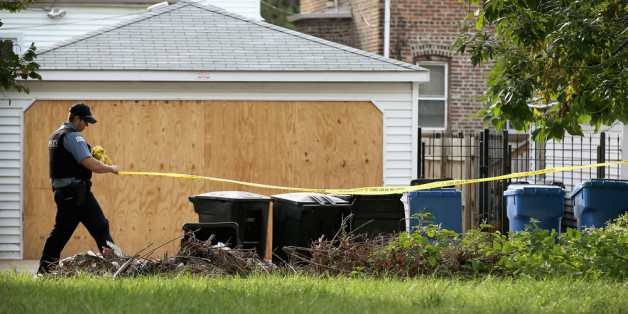 A 17-year-old Chicago boy was one of two people killed in weekend gun violence citywide, in addition to more than a dozen victims hurt in non-fatal shootings.
Dante Mondragon was standing on the sidewalk in the 3700 block of West Lawrence Avenue in the city's Albany Park neighborhood about 1:20 a.m. Sunday when he was approached by two men who opened fire, the Chicago Sun-Times reports.
Mondragon lived in the 4700 block of North Central Park Avenue, according to the Chicago Tribune, less than four blocks from where he was gunned down.
Among those hurt in non-fatal weekend shootings were a 15-year-old boy shot in the thigh in the 3200 block of West Wabansia and a 19-year-old man shot in the leg near 131st Street and Langely Avenue in separate shootings Saturday evening, according to NBC Chicago.
Four other teens -- aged 16 to 18, one female and three male -- were among at least 14 non-fatal shooting victims in incidents in Uptown, Pilsen, Belmont-Cragin and West Englewood over the weekend.
SUBSCRIBE AND FOLLOW
Get top stories and blog posts emailed to me each day. Newsletters may offer personalized content or advertisements.
Learn more