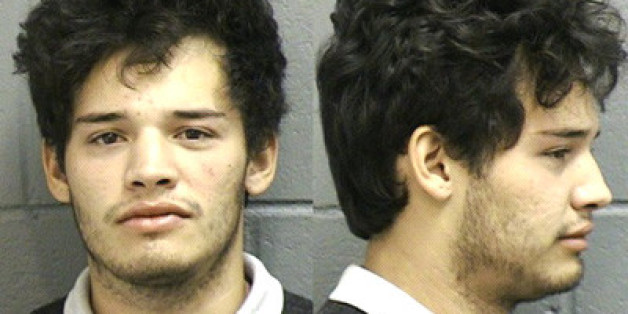 It's all fun and games until someone gets her butt bitten.
David Franklin Cruz, 23, was arrested outside an Athens, Ga. bar after a victim told police that he drunkenly "dropped to his knees and... [bit] her on the buttocks."
Officers interviewed Cruz, who reportedly smelled like booze and behaved in a "very agitated and uncontrollable manner."
Two other witnesses -- a man and a woman -- told officers that Cruz approached them and asked for kisses, which they refused to give. Another woman said that Cruz groped her breast, but she did not press charges.
According to the Atlanta Journal-Constitution, Cruz's antics got him and a friend kicked out of the bar.
The Athens Banner-Herald reports that patrons were trying to physically push Cruz and his friend out of the bar when an officer on patrol witnessed the scuffle and intervened.
Cruz was booked into the county jail on the three misdemeanor counts, including sexual battery.
Suspected biters often make Weird News headlines, but among them, Cruz's case is relatively benign. In August 2011, a Texas man was arrested after he allegedly broke into a woman's apartment and bit her on the neck. He is said to have told police that he was a vampire attempting to satisfy his "need to feed."
In June 2011 a Wisconsin man had to have his tongue surgically reattached after his wife bit it off while he was kissing her goodnight.
ALSO ON HUFFPOST:
PHOTO GALLERIES
Too Much To Drink?