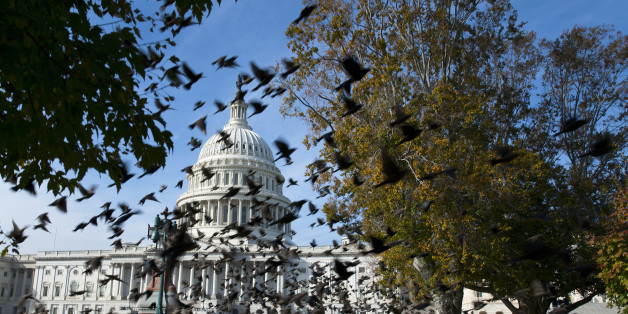 Congressional negotiators should reject food stamp cuts, a coalition of liberal senators urged Monday.
Republicans and Democrats from the House and Senate are meeting this week in a conference committee to hammer out differences between agriculture and nutrition legislation passed by the two chambers this year. Last month the House of Representatives approved a Republican bill to cut food stamp spending by 5 percent, or $40 billion over a decade. The Senate previously passed a bill that would trim the program by only $4 billion.
Liberal senators, led by Kirsten Gillibrand (D-N.Y.), urged committee members to reject House Republicans' stricter eligibility standards for the Supplemental Nutrition Assistance Program in a Monday letter. Nearly 4 million fewer Americans would qualify for nutrition assistance under the House bill.
"While we support efforts to improve the integrity of the SNAP program, we encourage conferees to reject all SNAP eligibility changes designed to erect new barriers to participation, preventing millions of seniors, children and families from accessing food assistance," the senators wrote. "The eligibility changes also will mean an additional 280,000 children would lose free school meals because children in SNAP households are automatically eligible for school meals."
The food stamp reauthorization is part of a broader piece of legislation known as a "farm bill" because food stamps are paired with agribusiness subsidies in a longstanding deal between urban and rural lawmakers. The biggest policy change in the House version of the farm bill would separate the farm and food measures in an effort conservatives had hoped would make it easier to eventually cut both. The conference committee is unlikely to approve the staggered reauthorization schedule for the two programs, however.
Regardless of what happens with the farm bill, all 47 million Americans receiving food stamps will see their benefits shrink roughly 7 percent in November, thanks to the expiration of an increase from the 2009 stimulus bill.
ALSO ON HUFFPOST:
PHOTO GALLERIES
Longest Serving Senators In U.S. History