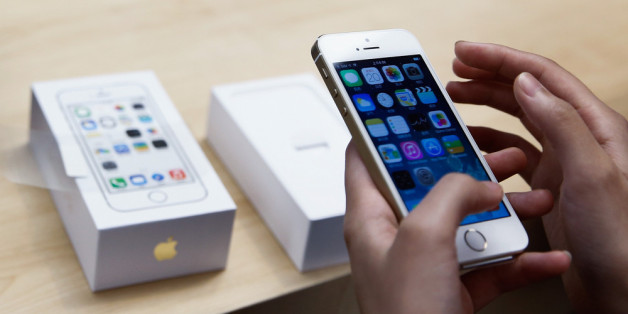 Remember the great iPhone alarm-clock breakdown of 2010, caused by Daylight Savings Time? Your boss probably does, because you were likely an hour late to work that day.
Well, anyone who uses their iPhone as an alarm clock, beware. The Daylight Savings Time bug of 2010 may have returned.
Since Daylight Savings Time ended in Europe on Sunday, European iOS 7 users have been dealing with errors in their iPhone and iPad calendar apps, AppleInsider reports. The "current time" line in the calendar apps is an hour ahead. Thankfully, though, nobody is reporting errors in their alarm clocks.
Apple did not respond to a request for comment.
In 2010, a bug in iOS 4 messed up iPhones' alarms around the world when Daylight Savings Time ended, and people lost their minds.
HATE YOU APPLE: iOS 4.1 Daylight Saving Time Alarm Bug Strikes Many iPhone, iPod Touch Users http://ow.ly/32CqT

— Tapsized.com (@TapSized) November 1, 2010
My alarm woke me up at 4:10am this morning!! - IPhone Owners Get Clocked by IOS Alarm Bug - PCWorld Business Center http://shar.es/0UjuH

— Shaozhi (@Shaozhi) November 2, 2010
iOS 4.2 will fix the iPhone alarm bug.. http://goo.gl/fb/pJAft - They better hurry then because i've gotta get up in the morning! #grr

— Davidvb - UX/UI/IxD (@davidvb) November 3, 2010
Daylight Savings Time ends on Sunday, Nov. 3 in the U.S., so get your alternate alarm clocks and calendars ready, just in case.
PHOTO GALLERIES
iOS 7's New Look