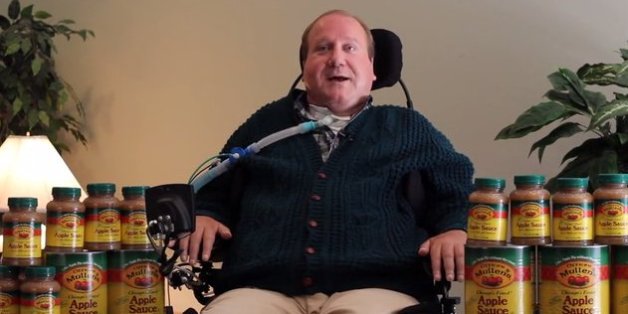 Jim Mullen always thought his mother made the best applesauce in the world, and now his confidence in her recipe is bolstering his plans to bring the dish to the masses.
Mullen's journey into the world of food wasn't originally in the 48-year-old's plan. Mullen, a family man and former Chicago police officer, was shot in the face and spine while responding to a call in Rogers Park in 1996. Mullen was instantly paralyzed and relies on a respirator to breathe.
When he was denied the chance to return to the force in an office position, Mullen said he decided follow his dream of starting his own food company.
According to the Kickstarter page he's using to launch Mullen's Apple Sauce -- "Chicago's Finest Craft Apple Sauce" -- the officer was inspired by his attending nurse at Northwestern who mentioned her barbecue sauce company.
(Learn more about Mullen's Kickstarter project in the video below.)
Mullen decided to honor his mother, Audre, by bottling her beloved applesauce and getting it on the shelves of the local grocery store where she shopped. By 2007 he succeeded, but the popularity of the product -- hailed as "like apple pie without the crust!" -- helped expand the reach of Mullen's Apple Sauce to more than 200 Chicagoland stores.
Now, Mullen is turning to Kickstarter to take the brand national. According to the project page, Mullen hopes to have the applesauce available in 14 additional states within six months.
With a little more than a month to go, supporters have already pledged more than $17,000 to Mullen's project, leaving less than $8,000 to go.
"I'm going to live my life in a positive manner and conduct myself the same way I have over the last 16 years," Mullen told the Sun-Times in 2011. "If I can, I'll make a positive difference from this negative incident."