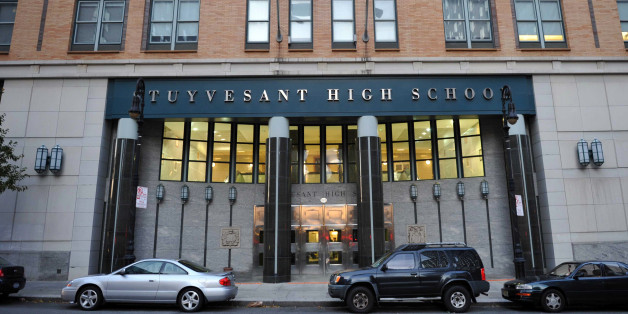 The number of black and Latino students at the city's elite specialized high schools has dropped over the last five years, but the next mayor could start to reverse that trend, a report says.
State law requires Stuyvesant, Bronx Science and Brooklyn Tech to admit students based on the specialized admissions test, which was given over the weekend, but the report argues the law doesn't cover the five additional schools Mayor Bloomberg pushed to require the exam.
Admission for those schools — High School for Mathematics, Science and Engineering at City College; High School of American Studies at Lehman College; Brooklyn Latin School; Queens High School for Sciences at York College; and Staten Island Technical High School — could change if Democratic candidate Bill de Blasio is elected mayor, the authors of the report released Monday say.