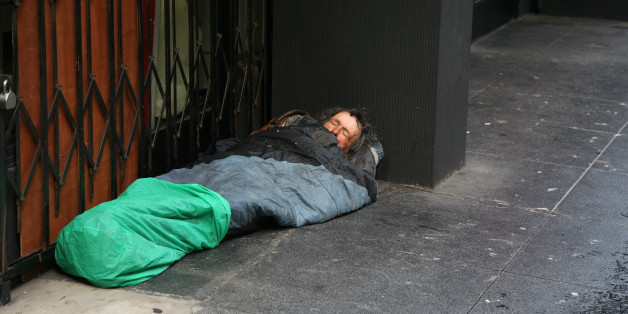 Organising a sponsored sleep-out is a preferred strategy for many homelessness charities up and down the country.
Jollies under the stars, making a mattress from cardboard and bedding down –- these Bear Grylls excursions just perpetuate the myth that homelessness is about rough sleeping, and is therefore a much smaller problem than it really is.
The truth is that rough sleeping is the tip of the iceberg. It doesn't begin to cover the extraordinary scope of homelessness. Each year homelessness affects around 400,000 people.
Imagine if "experiencing homelessness" was sold to you as it really is. Most homeless people do not sleep in the street. You would most likely be sofa surfing, squatting, staying in hostels or being passed around B&Bs by the local council.
Read more on www.theguardian.com