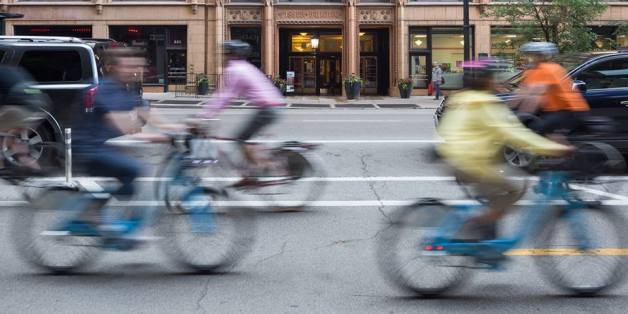 Winter many be on its way to the Windy City but like most stalwart Chicagoans, Divvy Bikes aren't going anywhere.
This marks the first winter for Chicago's new public bike-sharing program that debuted this spring, and Divvy officials announced Tuesday the program will continue through the colder months as usual, albeit with a reduced fleet to save on the wear and tear of the bicycles.
To spread the word about any service shutdowns, city officials say Divvy will send out news releases, social media updates and alerts to the CycleFinder smartphone apps.
Also on HuffPost:
Bike Lanes Around The World ... And In The Future?
SUBSCRIBE AND FOLLOW
Get top stories and blog posts emailed to me each day. Newsletters may offer personalized content or advertisements.
Learn more