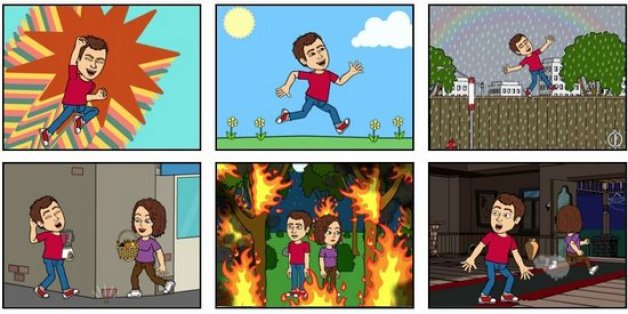 Recently, you may have noticed your Facebook friends have been a bit more animated. A certain kind of computer-generated comic strip has suddenly been flooding the Newsfeeds of Facebook members, with many asking: What on Earth are these things?
You can thank an app called Bitstrips.
Released earlier this year, Bitstrips became the most downloaded app for Android last week and shot to No. 1 in the App Store for iPhone the week prior, according mobile tracker App Annie. The cartoons have proven so popular that the company's Facebook app has been sporadically crashing. As of Wednesday morning, the company's servers were so overloaded that its website was inaccessible.
"We've been completely overwhelmed by the enormous response and currently have our heads down, working to keep things up and running," Bitstrips CEO Jacob Blackstock told The Huffington Post in an email.
The reason behind the comics' rise on Facebook may be an app update made in October that lets amateur cartoonists share their comics more easily on the social network. The Bitstrips app has over 10 million monthly users, according to Facebook.
So what exactly are Bitstrips? The app lets you make an avatar of yourself to put in comics, sometimes with your friends' avatars. You tell Bitstrips about your hair, body, clothing, accessories and more, and voilà: You can star in any comic of your choosing.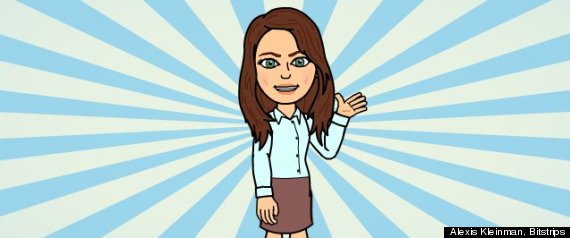 Here's my avatar
Once your Bitstrips mini-me is created, you have three options of what to do with it: You can make a "status comic" in which you show your mood or what you're doing. You can also make a "friend comic," where you put your avatar in a situation with a friend's avatar, or make a "greeting card" for any occasion.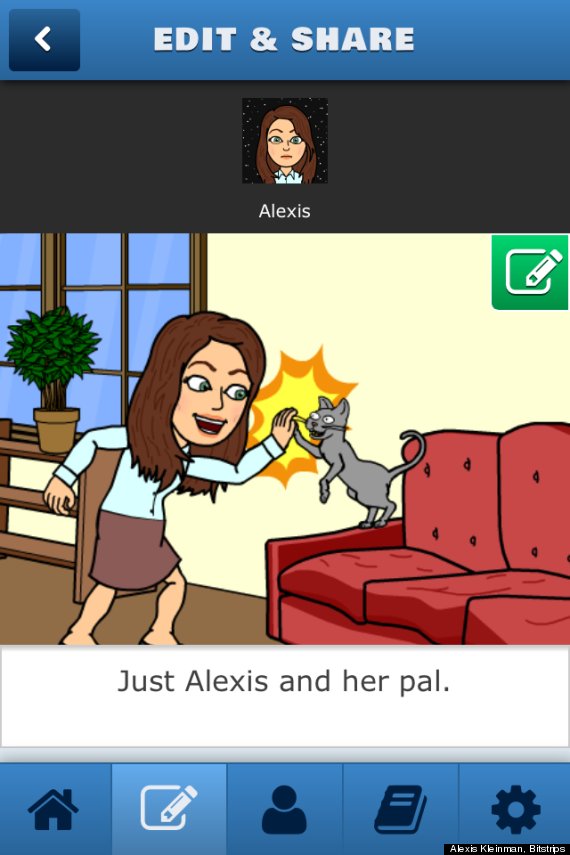 An example of a "status comic"
There are a seemingly infinite number of situations and backgrounds for you to plop your avatar in. They come pre-captioned, but you can change the caption, add a word or thought bubble, and change your avatar's facial expression.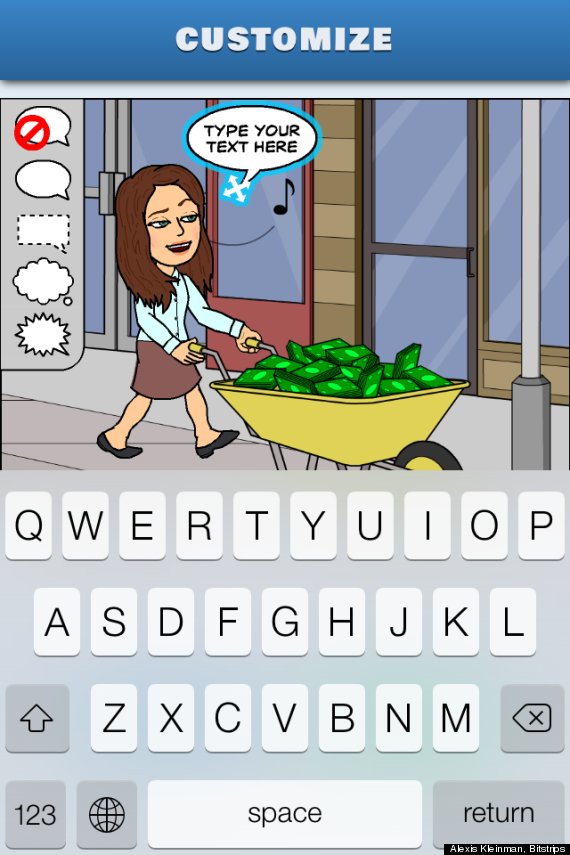 Bitstrips may look like it just popped up out of the blue, but it's actually been around since 2008. Blackstock started Bitstrips five year ago as a website for people to create their own comics without having to redraw the characters over and over again, he told Bloomberg Businessweek that year.
Bitstrips also launched an educational tool in 2008 that lets students create comic strips based on different subjects, like geography and astronomy, as well as practice creative writing. Still, Bitstrips didn't have its first brush with fame until 2011, when it teamed up with Cartoon Network on a campaign to get kids to make comics demonstrating anti-bullying techniques.
The reason these "Stop Bullying" comics started to get popular, unfortunately for Bitstrips, was because people were creating fake ones to make fun of the concept. Here's an example of a fake anti-bullying comic, based on the movie "The Room":
The rise of Bitstrips has been so swift and intense that people are already looking for ways to block them from their Facebook feeds. At least it's not as annoying as Farmville (nothing ever could be), and for that, we are thankful.
ALSO ON HUFFPOST:
PHOTO GALLERIES
Most Common Facebook Scams