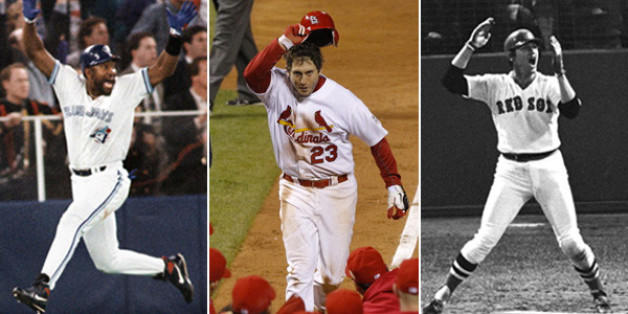 In the sixth game, the World Series created miracles.
While the venerable and varied history of the Fall Classic contains indelible moments that took place in the first five games and every Game 7 since 1921 (the last time a best-of-nine format was used) has ended with a celebration there is little doubt that Game 6 is where an inordinate number of the unlikeliest and most iconic plays have occurred -- especially when the Red Sox are involved.
Since that best-of-nine format was discarded, every sixth game of the World Series has presented one team with an opportunity to clinch a title and the other team with one last chance to stave off elimination. Given the champagne-on-ice circumstances, emotions have run high on the field and in the stands. The stakes have been arguably higher. Do such circumstances create the drama or just ensure that fans hold tight to whatever transpires?
From Carlton Fisk's body english in 1975 to Bill Buckner's body betraying him in 1986, the fires of Game 6 have forged heroes and exiles. Sixth games have produced last-gasp rallies to force seventh games, an inconceivable blown call at first base, walk-off moments and a signature performance from Mr. October.
PHOTO GALLERIES
WATCH: 10 Iconic Game 6 Moments