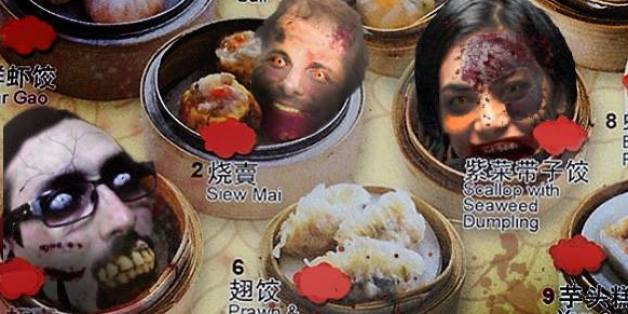 When it comes to Halloween, no other Chicago restaurant gets into the spooky spirit of the season like Lula Cafe.
In years past, Lula, 2537 N. Kedzie Blvd., has costumed itself as the Violent Hour, Taco Hell, Luma's Corner and Zombie Doug's and this year it is partnering with Fat Rice to offer a one-night-only cannibalism-themed dim sum menu on Thursday.
The title? House of Human.
According to Eater Chicago, the restaurant's special Halloween dinner runs $35 plus an 18-percent gratuity and reservations will not be accepted. The menu will be offered from 7-11 p.m. and a cash bar will feature four cocktails (two from both Lula and Fat Rice) plus a "Mao Tai," beer and red wine, Time Out Chicago reports.
Prior to their Wednesday confirmation of the dim sum menu, Lula had been releasing hints to this year's "costume" all week:
Fans of Lula's annual Halloween extravaganza will need to make sure to check out this year's incarnation as a spokeswoman told DNAinfo Chicago this year's bloodcurdling bash may be the restaurant's last.
ALSO ON HUFFPOST:
PHOTO GALLERIES
Chicago Celebrities' 'Last Meal' Restaurant Picks