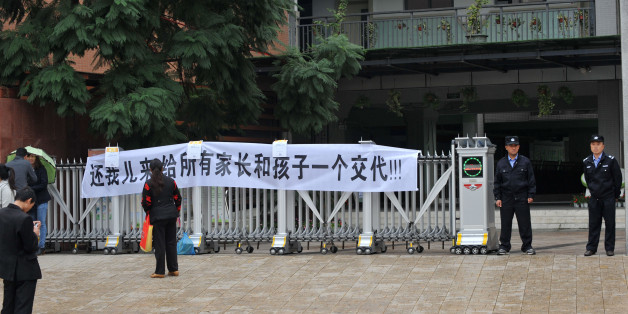 The boy, whose body was later found on top of a car, had reportedly been assigned to write an apology for interrupting a class speaking competition at a school in the city of Chengdu in southwest China's Sichuan province. When he did not perform the exercise, his fifth-grade teacher told him to jump from the building, relatives and neighbors said, according to a state media report picked up by the Agence France-Presse on Thursday.
While Chinese education places a high value on deference to authorities, the report of a young student unquestioningly obeying such an outrageous order elicited indignant reactions on Twitter, with users expressing disbelief and calling the incident "appalling."
Also on HuffPost:
Tiananmen Square Accident
SUBSCRIBE AND FOLLOW
Get top stories and blog posts emailed to me each day. Newsletters may offer personalized content or advertisements.
Learn more