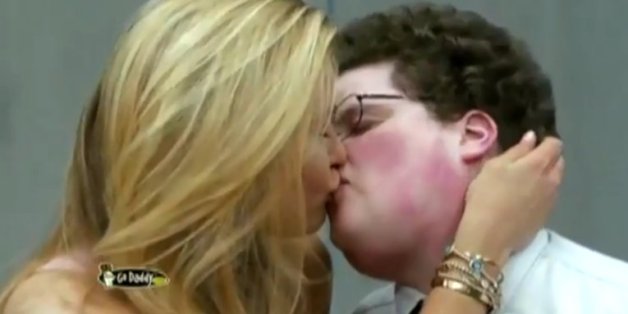 Go Daddy is ditching the sex this year and going in a different direction.
GoDaddy, one of the oldest and sexiest Superbowl advertisers, will reserve two commercial slots for Super Bowl XLVIII in February 2014, but the web company says that this year's ads might not be what you'd expect.
Last year's ad, the steamy makeout session between Victoria's Secret model Bar Refaeli and a nerd that left viewers' jaws dropped, also brought in huge profit increases for GoDaddy. Even still, USA Today reported that in an effort to rebrand, the company is leaving behind the racy, sexual messages and going for humor instead.
Danica Patrick, the face of the ads for the last seven years, will still be featured in both of GoDaddy's ads, but this year things might look a little different. For one, everyone will have their clothes on.
"We have to move on to the next phase," chief marketing officer Barb Rechterman told USA Today. "We polarized some. I understand that. But I'm not ashamed of our past. Now we need to take this brand to a new level."
ALSO ON HUFFPOST:
PHOTO GALLERIES
50 Greatest Super Bowl Ads