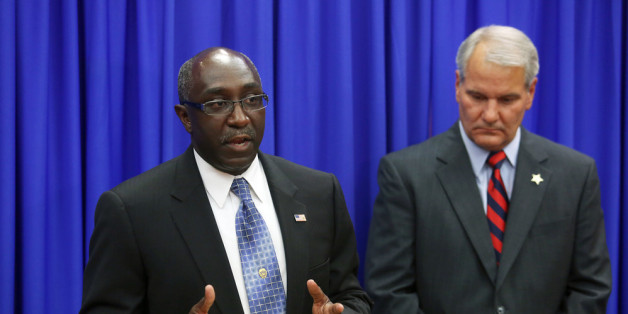 Neighborhood watch volunteers will soon be forbidden from carrying guns and from pursuing suspects in Sanford, Fla., the town where Trayvon Martin was killed last year by George Zimmerman.
The new rules also include mandatory background checks and require that volunteers be trained and provide regular status updates to the police, Reuters reports.
The changes to the program come at the request of Sanford's new police chief, Cecil Smith, who called the old program dysfunctional, according to Orlando-based outlet News 13.
"There really was no accountability," Smith said, per News 13. "Neighborhood watch is a very simple organization. It's about neighbors helping neighbors, talking to neighbors about ways to make their neighborhood safe. That's it."
Smith was brought on to lead the city's police department after the last police chief, Bill Lee, was fired following outrage that he had failed to arrest Zimmerman after the death of Martin. In making the decision to oust Lee, Sanford City Manager Norton Bonaparte said citizens needed a chief they could "trust and respect," per The Los Angeles Times.
The new neighborhood watch rules will be officially announced at a community meeting in Sanford on Nov. 5.
Zimmerman fatally shot Trayvon Martin, an unarmed 17-year-old high school student, as the young man was walking home from a convenient store on Feb. 26, 2012. Zimmerman wasn't arrested for 44 days after the shooting. After arguing that he acted in self-defense, Zimmerman was acquitted of murder by an all-female jury in July 2013.