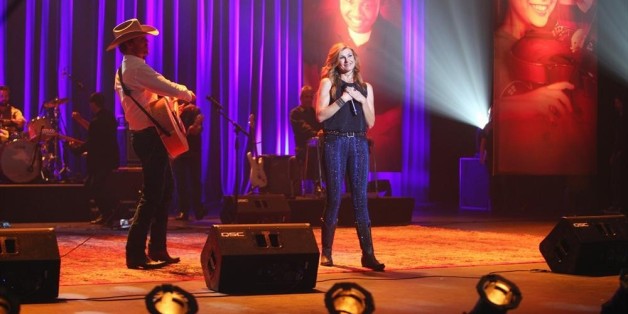 T Bone Burnett, Hollywood's prolific producer for soundtracks (like the Grammy-winning "O Brother, Where Art Thou?") and musicians (Elton John, Lisa Marie Presley among many others), gave a candid interview to The Hollywood Reporter about his career and his tumultuous time serving as the music producer for "Nashville."
The ABC series created and executive produced by Burnett's wife, Callie Khouri, needed someone who had serious knowledge of country music and the music business in general, so it was only natural for her to call on her husband for producing duties while getting the show off the ground.
For the second season of "Nashville" Burnett stepped down from his music producer role, leading some to believe there was trouble for the married couple behind the song-filled series, but Burnett said it was actually the network's different visions for the show that led to him leaving.
"Some people were making a drama about real musicians' lives, and some were making a soap opera, so there was that confusion," Burnett told The Hollywood Reporter. "It was a knockdown, bloody, drag-out fight, every episode. You remember that show 'The Prisoner?' If I were to tell you the truth, you'd think I was insane. "
This isn't the only behind-the-scenes drama for "Nashville." There have been rumors of star Connie Britton being unhappy with the direction of the show, and even some of the crew based in Nashville being let go without the studio notifying them beforehand.
Buddy Miller, who was a music producer on the series' first season along with Burnett, has since stepped in as the music supervisor for Season 2. Burnett is currently producing music for the upcoming Coen brothers movie, "Inside Llewyn Davis."
Head over to THR for more.
"Nashville" airs Wed. at 10 p.m. ET on ABC.
PHOTO GALLERIES
'Nashville'