For every Victoria Beckham and Mary-Kate and Ashley Olsen, there are the Paris Hiltons and the Lindsay Lohans -- the celebrities who just couldn't cut it as fashion designers.
The retail world is littered with the scraps of failed celebrity clothing lines, the stars who tried to translate their own style into something we'd all love... but likely didn't. Who does this esteemed club include? Lots of people you probably didn't even remember had clothing lines. We're here to refresh your memory.
"Miley Cyrus and Max Azria for Walmart" by Miley Cyrus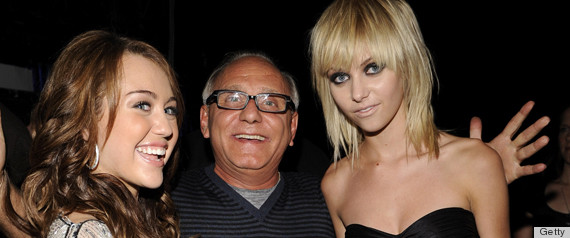 Remember when, in 2009, Miley teamed up with Max Azria, chairman, designer and CEO of BCBG Max Azria Group, to create a juniors line called Miley Cyrus and Max Azria? Yeah, neither did we. The line was sold at Walmart but seemed to disappear around 2012.
"Dollhouse" by Paris Hilton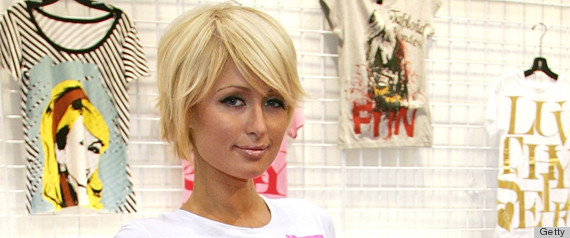 In 2008, Paris Hilton launched a line of jeans, dresses and separates.
"Mblem" by Mandy Moore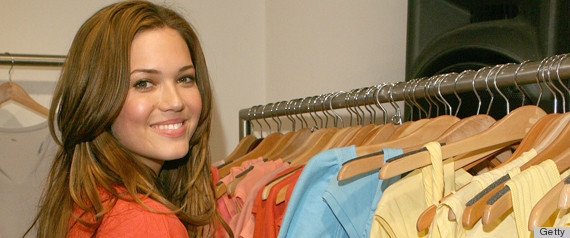 Moore launched a knitware line in 2005 called Mblem that was actually worn by her and her celeb pals. But in 2009, the singer officially closed shop, telling Women's Wear Daily she was "humbled" by the fashion world.
"Lauren Conrad Collection" by Lauren Conrad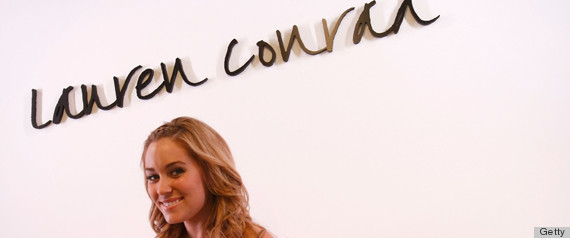 Lauren Conrad's collection for Kohl's seems to be moving along swimmingly, but that's only after some stumbles. The "Hills" star's Lauren Conrad Collection kicked off in 2008 but shuttered in 2009 after a few showings at Los Angeles Fashion Week.
"6126" by Lindsay Lohan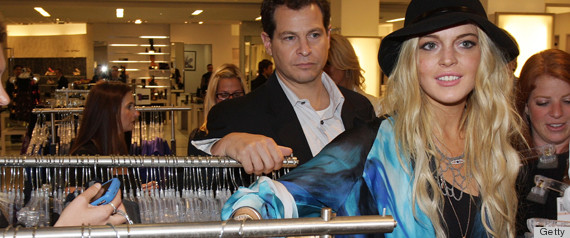 Back in 2008, just four years after "Mean Girls" catapulted her, Lindsay Lohan launched a loud line of leggings called 6126... that resulted in a series of messy lawsuits and counter lawsuits that have dragged on into 2013. The printed leggings live on at eBay.com.
"Bitten" by Sarah Jessica Parker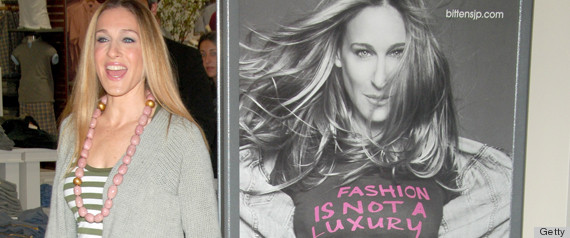 In 2007, SJP signed an exclusive deal to launch Bitten with budget retailer Steve & Barry's, selling a line of separates, accessories and dresses for as low as $8. But by 2008, Steve & Barry's filed for bankruptcy and closed all its stores. Even a "Sex and the City"-endorsed clothing line couldn't save it. We bet Parker will do better with her new luxury shoe line.
"Heidiwood Clothing" by Heidi Montag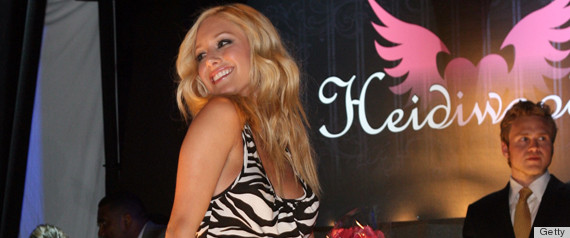 Heidi Montag unveiled her zebra-print filled clothing line in 2008 to many snarky reviews. The brand was done after just seven months.
"Pastelle" by Kanye West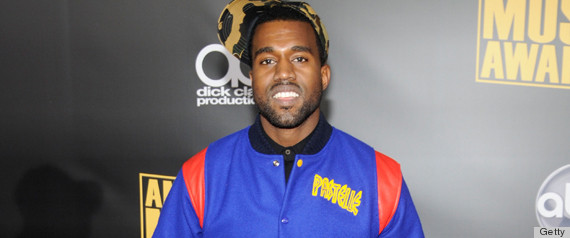 Lest you think Kanye's passion for fashion is a new phase, the rapper started Pastelle around 2008. But Pastelle never really took off as a full-fledged line, rather a few pieces here and there worn by West himself on red carpets. The label got a website, but eventually died out in 2009.
"Outkast" by Outkast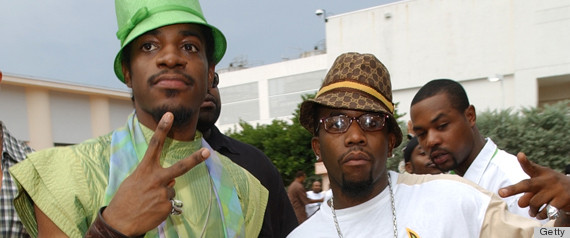 In 2002, right before "Hey Ya!" infiltrated our chunky white iPods, Outkast launched an eponymous clothing line... that even they reportedly refused to wear. It fizzled out pretty quickly.
"Malibu Dave" by David Hasselhoff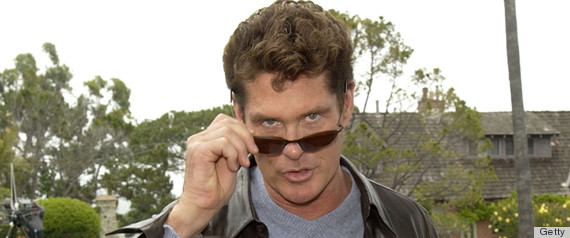 "Baywatch" alum Hasselhoff announced his clothing line in 2006, touting it as "just going to be super-cool, laid-back surfing gear." If you haven't heard of it recently, there's a reason for that.
"Dear By Amanda Bynes" by Amanda Bynes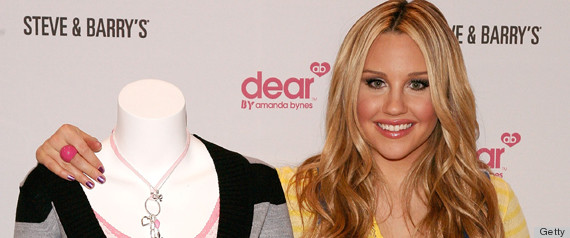 Amanda Bynes also had a Steve & Barry's line called Dear By Amanda Bynes, launched in 2007 and geared towards teens. But Dear went bye-bye when Steve & Barry's closed its doors.
"DILLIGAF" by The Situation

In 2010, at the height of "Jersey Shore" popularity, The Situation launched a t-shirt and sweatshirt line called DILLIGAF, which apparently was short for "Do I Look Like I Give A F**k?" (Yes, really.) By 2011, the MTV reality star was sued by the company that produced DILLIGAF, which accused him of breaching his contract by not promoting the line. (To be fair, it still exists... but we haven't exactly seen DILLIGAF items on everyone's must-have list for fall.)
"Te Casan" by Natalie Portman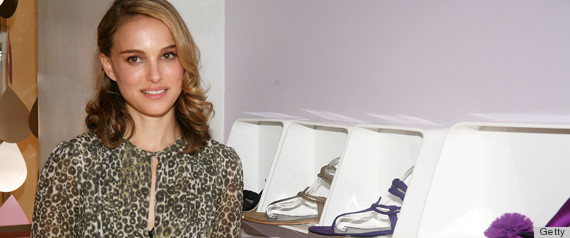 In 2008, Portman designed an all-vegan shoe line with a brand called Te Casan. Unfortunately, Te Casan totally closed shop later that year.
"Otzi" by Kevin Federline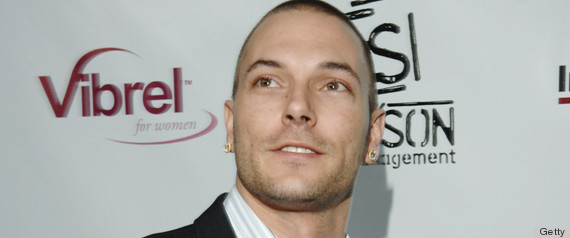 In 2009, People reported that the former Mr. Britney Spears was working on a kids' clothing line called Otzi. The fact that we haven't heard of it today is probably a sign it didn't take off.
FuMan Skeeto" by Chris Kirkpatrick of *NSYNC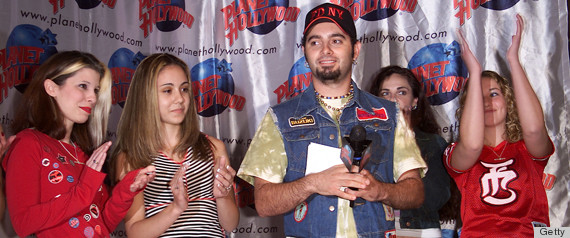 We're guessing this was an attempt to stand out in a crowded boy band of five, but Kirkpatrick's "urban" clothing line for men and women didn't really take off. Launched in 1999, the collections were presented each season in venues such as Planet Hollywood in New York's Times Square and on "TRL." The brand disappeared around 2002.
Hey, at least some made it:
When Celebrities Design Clothes...
The Row

Victoria Beckham Collection

Ready-To-Wear Jessica Simpson Collection at Dillard's

Heidiwood For Anchor Blue

Bushi Sport

Material Girl

Rich and Infamous Clothing Line

Miley Cyrus Wal-mart Clothing Line

FuMan Skeeto

Outkast Clothing

Malibu Dave

Mblem

Benjamin Bixby

Vokal

Bitten

House of Harlow 1960

House of Dereon

Baby Phat

Twenty8Twelve collection at Selfridges

William Rast

Ready-To-Wear Fall/Winter 2012 show in Paris

Queen Collection with HSN

L.A.M.B.

Harajuku

Rocawear

Kardashian Kollection at Sears

Bebe Collection

Billionaire Boys Club

Jennifer Lopez And Marc Anthony Lifestyle Brands at Kohl's

Serena Williams Fashion Line for HSN

G-Unit Clothing

Russell Simmons Argyle Culture

Abbey Dawn By Avril Lavigne

Lindsay Lohan as Artistic Director of Ungaro ready-to-wear Spring-Summer 2010

DKNY Collection

Fetish

Sweetface

Lauren Conrad Collection at Bloomingdale's

"Stuff" by Hilary Duff for Target

LL Cool J Collection for Sears

Elizabeth Hurley Beach Boutique

Sean John

The Steve Harvey Collection at JCPenny

i.am Clothing

Kathie Lee at Wal-mart

"No Limit Clothing"

Carlos Santana for Macy's

Pantaloonies

Alexa Chung for Madewell

Dream Out Loud for Kmart
Want more? Be sure to check out HuffPost Style on Twitter, Facebook, Tumblr, Pinterest and Instagram at @HuffPostStyle.